Skip to Content
Top Reasons to Invest in a New Roof According to Panama City Roofing Companies
We all know that our homes are one of the most valuable investments we will ever make in our lives. Destin roofing companies realize that, so that's why they provide high-quality roofs to ensure that homes are protected for the long haul.
Eventually, you will need to invest in a new roof to make sure your family and contents stay safe inside your residence. As a trusted and experienced roofing company in Destin, Kings Roofing has provided some of the top reasons why you should consider a new roof for your Destin home.
Roof is More than Ten Years Old
In early 2021, many insurance companies were sending notices to their clients that their coverage would soon be dropped if their roofs were not replaced. More details can be found on this topic by following this link for a story recently done by News Channel 8 in Tampa. There is currently proposed legislation that would allow insurance carriers to only offer homeowner's insurance policies that will adjust roofing claims to actual cash value when the roof is more than ten years old.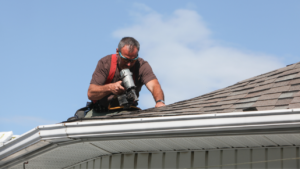 Be sure to check with your insurance company to make sure that your roof currently has the proper coverages. However, if you are in need of a roof replacement, reach out to Kings Roofing, a trusted Destin roofing company for over three decades.
Switching to Metal for a Long-Term Solution
Many Florida homeowners are making the transition from shingles to metal roofs, and there are multiple reasons why. Metal roofs have a longer lifespan, making them a good investment over the long term, even though they are more expensive than shingles.
Many companies recommend metal roofing in Destin because it is a very reflective material. This helps keep homes cooler during the summer since the sun's UV rays are not absorbed like with other roofing materials. Metal can help save homeowners on their monthly electric bills since their air conditioning units will not have to work quite as hard.

Improves Home Value
Because metal is gaining such popularity in Florida, Destin roofing companies are recommending metal because it can significantly increase the value of your home. As we discussed earlier, metal roofs are more expensive than shingles; however, spending that extra money now can pay off down the road as it will increase the listing price if you decide to sell your home.
A new asphalt shingle roof is still a worthy investment, especially if a metal roof is not in your current budget. Asphalt shingles are still a very popular option, and a new roof with asphalt shingles will help improve the overall value of your home.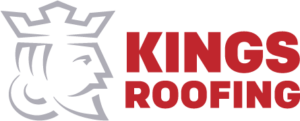 If you are ready to add a new roof to your home, call one of the most trusted roofing companies in Destin, Kings Roofing. Our service area extends past Destin to Panama City, Pensacola, Tallahassee, and numerous other surrounding communities. To get started, contact us online today!