Skip to Content
Tools That Are a Necessity for Any Roof Repair Company in Pensacola
In order to run a successful roof repair company in Pensacola, there are several things you must have. Obviously, you need hard-working roofers that work together to get each job done efficiently and with high-quality results. You need premium roofing materials to ensure that every roof is structurally sound.
Another important component of running a successful roofing company in Pensacola is having all the right equipment to get each project done. This article will list some of the most essential items required to run a successful roofing company and a little bit of information about each tool or piece of equipment.
Nail Guns and Nails
This might be the most commonly used tool by roofers in Pensacola since a nail gun is used to secure each shingle on a new roof. Could you imagine using a regular hammer and nails for each roofing shingle? Nail guns are widely regarded as one of the most important tools when it comes to improving project efficiency.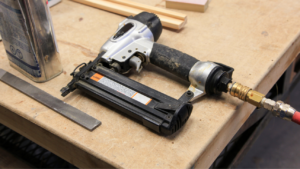 Air Compressor
A nail gun is ineffective without a reliable air compressor to attach to. All nail guns need an air source so that they can powerfully insert nails into shingles, boards, and other roofing materials
Roofing Knife
At times, shingles will require cuts so that they fit into a specific area. When that happens, a roofing knife is commonly used to make the shingles into the right shape. A roofing knife is also used by Pensacola roofing companies to cut the roof underlayment, which is used to protect the home from ice and water leakage.
Caulk & Caulking Gun
For nearly any home improvement project, caulk is an absolute must. That includes roofing projects as well. Caulk is used to fill gaps and holes and protect surfaces from moisture damage. A caulking gun is used by a typical roof repair company in Pensacola to help apply caulk more smoothly and accurately.
Ladders
A roofing company in Pensacola would be absolutely lost with ladders. Obviously, roofers do nearly all of their labor on rooftops, so they need high-quality ladders to access most roofs.
Tin Snips
Metal flashings require customizations in order to fit into a specific area. Those customizations can be done with a good pair of tin snips. There are different types of tin snips to choose from, as they can be straight, lean to the left, or lean to the right. If you regularly make curved cuts, you should probably purchase tin snips with a lean in one direction.
Drill
You can either use a cordless drill that runs off rechargeable batteries or a drill that uses an air compressor as its power source. It's completely your preference. If you ask a Pensacola roofing company which is better, they'll likely tell you cordless drills are more convenient, but a drill with an air hose might supply a bit more power.
This article covered some of the most important tools for roofers, but you will find out that there are many other useful tools available to make roofing jobs less difficult. Things like toe boards, generators, safety harnesses, and roofing shoes are just a few of the things you may need to help with your next roofing project.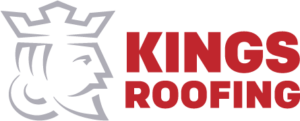 For your next roofing project in Destin, Panama City, Tallahassee, or Pensacola, contact Kings Roofing today at (850) 439-5700. You can also request a free quote online today.