Skip to Content
Tips to Keep Rats Away From Your Roof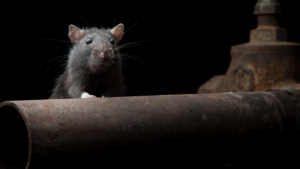 Have you had issues with mice or rats on your rooftop? A Destin roofing company understands how troublesome it can be to have rats in your home. You not only have to listen to the constant scratching in the ceiling but worry about the damage the critters are causing. Rats can create holes in your attic insulation, roof, and even walls. Roof rats can seriously threaten your home and can compromise your roof's structural integrity.
At Kings Roofing, we take pride in being a leader of Destin roofing companies, and we want to keep your roof in its best possible shape. Rats living in your roof isn't good for anybody, so it's essential to have them professionally removed immediately. We've compiled some information on roof rats and what you should do if they are living in your home.
What Are Roof Rats?
According to a roof repair company in Destin, FL, roof rats are exactly what they sound like, rats living in your roof. They are typically about forty centimeters long and are black and brown in color. These rats have poor eyesight and a hairless tail that is longer than their body; they also have a pointed nose, big eyes, and large ears. These rats typically live in the upper parts of buildings, like roofs or attics.
Are Roof Rats Dangerous?
According to a roofer in Destin, FL, roof rats can cause significant damage to your home. They can rip up insulation and chew through wires, causing damage to your home's structural integrity. They enter your home by chewing a hole from the outside to the inside. This compromises your home's structure and leaves it more exposed to the elements.
Roof rats can damage any belongings found in the upper parts of your home, like the attic. It's also crucial to be cautious of the threat of diseases that can be carried through their feces, urine, bite, fleas, and other parasites.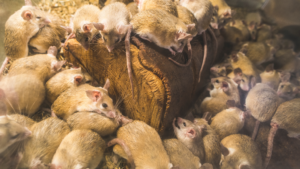 What Are Some Common Signs of Roof Rats?
Roofing companies in Destin understand that it might be difficult to tell if there are roof rats in your home, especially if it's quite large. Common signs of rats in your home include mouse droppings, strange scratching sounds in your walls, ceiling, or attic, grease marks from the rats' fur, holes in your ceiling or walls, electrical issues, damaged possessions, and damaged home insulation.
A typical roof rat nest can hold about five to ten rats, and they typically live for a year. Having these rats safely removed from your home is vital to prevent any damage to its structure, or the rats themselves is vital. The sooner the rats are removed, the less damage will occur to your home.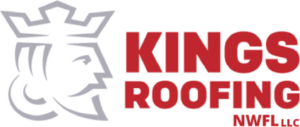 Hire a Leading Destin Roofing Company to Repair Storm Damage Today!
At Kings Roofing, we pride ourselves on our knowledgeable roofing contactors' professional, friendly services, and we strive to be the best installation and roof repair company in Destin, FL. We specialize in roof repairs, installations, commercial, and metal roofs in the Destin, Pensacola, Panama City, and Tallahassee areas, as well as other surrounding neighborhoods.
You can contact us online today for a free roofing quote or give us a call at 850-215-0423 to speak with a specialist about your Destin roof.