Skip to Content
Tips from Panama City Roofing Companies on Preparing for Hurricane Season
As a trusted Panama City roofing company, Kings Roofing knows that residents in Florida love being here to experience the beach, hot summers, and breathtaking ocean views. Unfortunately, one of the pitfalls that comes along with these conditions is hurricane season which runs from the beginning of June to late November.
Property owners along the Gulf Coast should start taking preparations now in case a tropical storm or hurricane makes landfall during this time. Here are some tips from some of the top Panama City roofing companies on how to be proactive when it comes to your roof this hurricane season.
Remove Nearby Hanging Tree Branches
According to roof repair companies in Panama City, fallen tree branches are among the most common causes of damage for Florida roofs. If you have nearby trees with branches that hang over your home's roof, it is best to remove them or hire a professional for this task. Depending on how thick the branches are and how far they fall, they can puncture large holes in the roof and lead to serious damage. So, to avoid a future call to your roof repair company in Panama City, remove those dangling tree branches ahead of time.

Clean and Inspect Gutters, Downspouts, and Drains
Even if you are not in the direct path of the eye of a hurricane, remember that these storms are massive in size and can cause torrential downpours to numerous communities. To prepare for this, roofing companies in Panama City suggest cleaning out your gutters, downspouts, and drains to ensure that they can take on as much water as possible. When gutters are clogged, there is nowhere for the water to go when it rains. This can lead to sagging gutters due to the excess weight, which can damage your home's roof in the process. Take the advice of a trusted Panama City roofing company and keep your gutters clear, especially during hurricane season.

Check Your Insurance Coverages
Although hurricane insurance is pretty standard in Florida, it is best to double-check your coverages before hurricane season starts. It's never a bad idea to make sure you are covered for a dollar amount that you are comfortable with. If you have questions about your coverages, be sure to reach or to your insurance agent and your Panama City roofing company.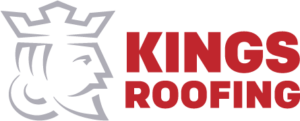 Hurricane season can be scary, so it is always best to be prepared for whatever Mother Nature throws your way. As one of the most trusted roofing companies in Panama City, Kings Roofing is here to help guide you through hurricane season. If you would like to schedule an inspection to make sure your roof is ready for this hurricane season, give us a call today at (850) 215-0423, or contact us online to request a free estimate.