Skip to Content
Tips from a Panama City Roofing Company for Filing a Roof Claim
One of the reasons that Kings Roofing is widely regarded as a reliable Panama City roofing company is because we are ready to assist when you need help the most. If your home, more specifically your roof, suffered major damage during a recent storm, fire, or other event, you will need the help of your insurance company to help with a large portion of the repairs.
In some instances, the damage may be so severe that you may need a new roof instead of hiring a roof repair company in Panama City. No matter the extent of the damage, here are some tips on what to do after your roof has been negatively affected by a major event.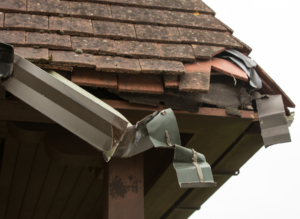 Do a Self-Evaluation of the Damages
Before reaching out to your insurance company or a Panama City roofing company, take a lap around your home's exterior and look for any signs of obvious damage. If you are comfortable doing so, grab a ladder and climb up to get a better view of your roof and look for damage that you can't be seen from the ground level. Be sure to take notes and several pictures of any areas that need to be repaired or replaced.
If you are unable to create an accurate assessment of the damages, make sure you contact a roof repair company in Panama City that can do a thorough evaluation. Most roofing companies will offer free estimates to any potential clients.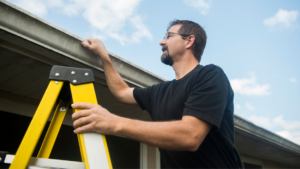 Contact Your Insurance Company
If the roof damage is extensive enough to where you need to file a claim, contact your insurer to get this process underway. Your insurance company will know your coverages, limits, and deductible so that there are no surprises when you receive your final bills after your roof is repaired or installed by your Panama City roofing company.
Your insurance company will likely send out an inspector to document all the damages. Once the evaluation is complete, your inspector will discuss their findings with you and make a plan to get the necessary repairs finished.
Start Comparing and Contacting Local Roofing Companies
When it's time to start narrowing down your options for local Panama City roofing companies, make sure you are pick a reliable company that fits your needs. Some companies specialize in roofing installation, others in repairs, and some may emphasize metal roofs. Be sure to do your research and look at customer reviews to find the pros and cons of each candidate.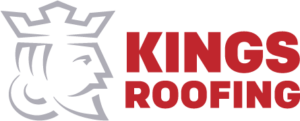 If you are looking for a trusted Panama City roofing company that checks all the boxes, contact the experts at Kings Roofing today. You can reach us at (850) 215-0423, or you can contact us online and receive a free estimate.
Our team looks forward to assisting you with all your roofing needs.