Skip to Content
Tips from a Destin Roofing Company: How to Spot Roof Problems
As a leading Destin roofing company, Kings Roofing knows that getting your roof repaired isn't something anyone enjoys doing.  But like cleaning the house, doing the laundry, or washing dishes, it's something that needs to be done regularly.   
At Kings Roofing we know that everyone isn't a roofing expert like our crews, so we realize that most homeowners may not know what to look for when they are checking their roofs for potential problem areas.  As one of the best roofing companies in Destin, we compiled a list of ways for you as a homeowner to safely check your home for potential roof issues. 
Look for 
Leaks
One of the most obvious signs of roof issues is when a water leak is detected.  As a leading roof repair company in Destin, Kings Roofing knows that the majority of roof leaks are noticed well after the leak starts.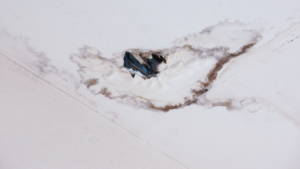 After a prolonged roof leak, homeowners will typically notice soft or brown spots on their ceiling.  These spots are likely from a leak in the roof that has continually dripped through the attic and insulation, and has now made its way to the ceiling.   
In order to detect leaks before they get to your ceiling, it would be wise to periodically go into the attic (or hire a professional Destin roofing company if you're not comfortable) and look for any wet spots in the attic ceiling.  There could also be wet or moldy insulation that is temporarily keeping the leak from getting to your ceiling.  If this is the case, be sure to replace the insulation at the same time the leak is getting fixed. 
Missing Shingles
After a severe thunderstorm with heavy wind gusts, be sure to take a quick look at your roof and check for any missing shingles that may have blown off during the storm.  Shingles are the thickest layer of defense on your roof, so once they have been removed there is very little to protect moisture, small animals, or insects from entering your attic.  Be sure to contact Kings Roofing, the best roofing company in Destin, to diagnose and fix any damaged shingles.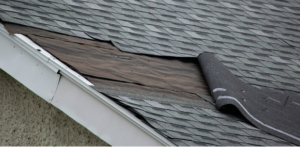 Roof Gaps
If you notice any gaps in the roof, there is likely to be a leak that follows shortly after.  If you ask the best roofing companies in Destin about roof gaps, they'll tell you that they can start out small.  In fact they could be so small that they are nearly impossible to detect. 
Over time they can expand quickly and allow moisture, insects, or even small animals to enter your attic and cause problems inside your home.  It is a good idea for you or a roof repair company in Destin to periodically check your roof for gaps before they become a major problem.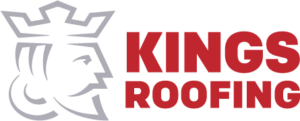 For anything from a roof repair to an inspection, Kings Roofing is the best roofing company in Destin, FL for all your home's roofing needs.  Contact us online today for a free estimate.