Skip to Content
Tips for Spring Cleaning Your Pensacola Roof
Warmer weather will be here before you know it, making it the perfect time to schedule an appointment with a Pensacola, FL roofing company. While it doesn't get too cold in Pensacola during the winter, spring is still the ideal time to have your roof inspected and schedule any necessary repairs. Most people forget to perform maintenance on their roof; however, it's important to do so you can notice any holes, cracks, or missing shingles.
At Kings Roofing, a leading roof repair company in Pensacola, FL, we want to help keep your roof in its best possible shape. This means that you should be scheduling routine inspections and maintenance to ensure that your roof is performing as it should.
We've compiled a list of tasks to complete after winter has rolled out and spring has settled. Remember, do not try to perform these tasks on your own if you have no prior roofing experience. Instead, hire an expert roofing contractor.
Clear Off Any Debris from Your Roof
According to Pensacola, FL roofing companies, it's important to clear your roof of any debris that has fallen onto it. This includes leaves, branches, animal nests, and other various outdoor items. Letting debris build up can trap moisture against your roof and cause damage. That damage can then spread into the inside of your home. This can not only cause structural damage to your home but can lead to mold and mildew growth.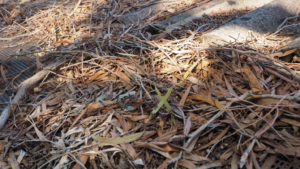 Inspect Your Roof for Any Loose or Missing Shingles
Pensacola roofing companies suggest evaluating your roof for any shingles that might be loose, damaged, or that might have blown away. If you are missing any shingles from your roof, you need to get them replaced immediately. You are leaving your home more vulnerable to damage if you have missing or damaged shingles. You should hire a roofing contractor right away to fix the issue.
Check Your Attic
According to a Pensacola roofing company, checking your attic is an essential step of your roof maintenance routine. You should check your attic for any breezes or for sunlight slipping through the cracks. You should also check your attic's insulation.
Clean Your Gutters
According to a roof repair company in Pensacola, cleaning your gutters is an important part of keeping your roof in its best shape. If your gutters are clogged, rainwater can't correctly flow away from your home. Instead, it will build up, and moisture will seep into your roof.
Clogged gutters can cause your roof to crack and result in water seeping inside your home. Try and catch the issue before it causes water stains and damage to your home's interior.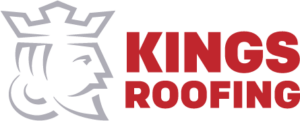 Kings Roofing is a leading roof repair company in Pensacola, FL, that specializes in roof installations, replacements, and metal roofs. We service both residential and commercial buildings in Pensacola, Panama City, Tallahassee, Destin, and numerous other neighboring communities.
You can contact us online today for a free roofing quote or give us a call at 850-439-5700 to speak with a specialist about your Pensacola roof.