Skip to Content
Tips for a Tornado Resistant Roof Design
Although Destin isn't considered to be tornado-prone, the area has seen more tornadoes than you might think. Destin is ranked higher than the national average when it comes to tornado damage risk. Your roof is the most vulnerable part of your home, especially during heavy storms that can cause tornadoes.
At Kings Roofing, one of the best roofing companies in Destin, we know how devastating tornado damage can be to your home. So, we've compiled tips that Destin roofing companies use to create roofs that have the best chance of withstanding tornadoes.
Choose the Best Roofing Material
Destin, FL roofing companies know how important it is to have quality roofing materials. Certain roofing materials can withstand high winds better than others. There are three roofing materials that best withstand high winds: asphalt shingles, concrete tiles, and metal panels.
Asphalt shingles are an excellent choice to improve your home's wind resistance. Different asphalt shingles have different wind resistance ratings. So, for the best protection against tornadoes, professionals suggest investing in class H asphalt shingles. Class H shingles are designed to withstand winds up to 150 mph.
Concrete tiles are considered to be naturally wind-resistant due to their porous nature. Wind flows through these tiles instead of over them, making them less likely to lift from your roof. These tiles are naturally resistant to winds up to 125 mph, sometimes even higher.
Metal roofs are considered to be the best at withstanding high winds due to how their panels interlock and overlap with each other. Metal roof panels join tightly together to prevent water from flowing in and make it less likely to suffer from roof damage.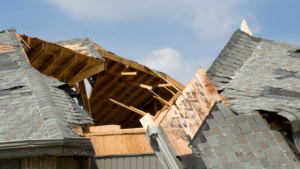 Use Multiple Slopes on Your Roof
A trusted roof repair company in Destin, FL might suggest using multiple roof slopes because they make your roof more wind resistant. With a standard two-slope gable roof, high winds can cause your roof to collapse or blow off entirely. Flat roofs are also not very wind-resistant and are likely to blow clean off your home in the event of a tornado.
Recent research has found that roofs with four or more panels are more wind-resistant compared to those with just two. This is due to their aerodynamic nature and is increasing in popularity.
Connect Your Roof to Your Walls
Although it might not sound like it, connecting your roof to your walls is one of the best ways to keep your home protected during a tornado. This is considered to be one of the most important steps to limiting tornado damage. By securing your roof to your walls, the weight of the walls and foundation will help hold your wind in place during gusty winds.
Optimize Your Sheathing
A metal roof contractor in Destin knows that having the best wind-resistant shingles means nothing if you don't invest in quality roof sheathing, otherwise known as roof decking. Wind-resistant roof decking is typically 7/16 of an inch in size, and effectively holds your roof in place during strong winds.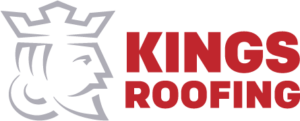 Kings Roofing is one of the leading Destin roofing companies specializing in roof installations, replacements, and metal roofs. We service both residential and commercial buildings in Destin, Panama City, Tallahassee, Pensacola, and numerous other neighboring communities.
You can contact us online today for a free roofing quote or give us a call at 850-215-0423 to speak with a specialist about your Destin roof.