Skip to Content
Things Panama City Roofing Contractors Looks for During a Roof Inspection
Are you concerned about the condition of your roof? Don't worry; Kings Roofing, a trusted Panama City roofing company, is here to help. We have compiled a list of everything a roofing contractor will look at during a roof inspection.
Attic Ventilation
This will be one of the first things a roofing contractor, or a roof repair company in Panama City, will check. They check to ensure that your home is properly ventilated. If your home isn't ventilated properly, it can cause issues to your roof and shorten its lifespan.
Visible Leaks
Visible leaks are a clear sign of roof damage. Once a leak is spotted, a roof contractor in Panama City will then find the source of the leak and do the necessary repairs.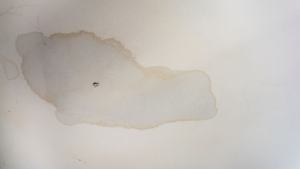 Roof Layers
Roofs have multiple layers and damage to just one layer could eventually lead to more problems for your entire roof. If a roofing contractor finds excessive damage to your roof, they might order a total replacement and tear the extra roof layers off.
Roof Vents
It's essential to get your roof vents routinely checked by a roofer in Panama City. They must be free of obstructions to avoid adding pressure onto your roof. Or, if your home has gas appliances, ensure your vents are clear to avoid possible fires.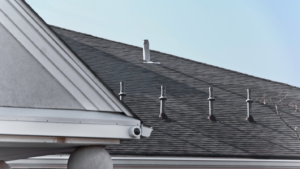 The Shingles
A roof repair company in Panama City will check to ensure that your roof's shingles are correctly installed. Improper installation leaves your shingles more suspectable to wind damage, which can lead to leaks or water damage.
During the inspection, a roofing contractor will also check that the nails are in their correct places, and that there are no cracks or holes in your shingles. Cracked shingles can significantly shorten your roof's lifespan.
The Chimney
It's important to have a roofing contractor check your chimney, including the flashing, mortar, and chimney cap. Any damage to the chimney can also cause damage to your roof. A roofing contractor might not be able to repair a damaged chimney; in that case, you will need to contact a company that specializes in chimney repair.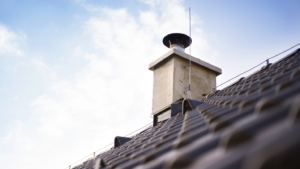 Roof Flashing
Roof flashing is seen on both metal and shingled roofs. A metal roof contractor in Panama City will check to ensure that all of your roof flashings are in place and properly attached. They'll also see if the flashing has rusted and replace the old flashing if needed.
Gutters
A Panama City, FL roofing company should always check your gutters during a roof inspection. They will ensure no cracks or open seams on your gutters and make sure the downspout is clear.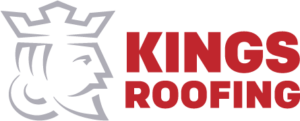 If you are looking to work with a leading Panama City, FL roofing company, contact Kings Roofing. We specialize in roof repairs and installations. We also service and install metal roofs for homes and businesses. Our service area includes Panama City, Destin, Tallahassee, Pensacola, and many other neighboring communities.
Contact us online to get a free quote today or give us a call at 850-215-0423 to speak with a roofing specialist about your Destin, FL roof.