Skip to Content
The Process of a Standard Roof Inspection by a Roofing Company in Panama City
As roofs begin to the end of their lifespan, scheduling a regular inspection by a roofing company in Panama City is something you should strongly consider. A roofing inspector can help identify potential roof issues in their early stages before they become widespread and cause serious damages.
Normally, a roof inspection is recommended at least once a year or after a weather event that may have caused damage. Panama City roofing companies also recommend that homeowners schedule an inspection right before they are about to list their home for sale on the real estate market. A high-quality roof can be a huge selling point for potential home buyers, so be sure your roof is structurally sound before putting a "For Sale" sign in your yard.
A roof inspector's job is very detailed, and they spend an ample amount of time checking all areas of the roof to spot any potential issues. In this article, we'll cover the process of a standard roof inspection by a Panama City, FL roofing company.
Inspecting the Interior
When your roofing inspector first arrives, they will likely want to look at the interior of your home. This is to check for any water spots that could be caused by a leaky roof. An inspector might need to access the attic to see if there are any signs of mold, mildew, rotting, or poor materials. While in the attic, the inspector from your Panama City roofing company will also be looking at the ceiling for sunlight streaks. These are typically a clear indicator of a roof leak that needs to be addressed.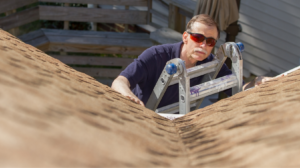 Inspecting the Exterior
Next, the inspector from a roofing company in Panama City will take a close look at the roof's exterior. They will likely climb on top of the roof and begin looking for leaks, missing shingles, damaged shingles, areas that need to be caulked, or other areas where the caulk has been damaged or cracked. Roof inspectors are highly trained to spot potential weak spots in the roof and avoid walking near them. As you likely know, walking on a roof is extremely dangerous, so make sure you hire a professional to conduct an exterior roof inspection.
Once the interior and exterior inspections have been completed, inspectors from Panama City roofing companies will provide their final estimate to you, the homeowner. The estimate will be based on several items, including repair cost, new materials, labor, and other factors. It is very common for a homeowner to have lots of questions about an estimate, so be sure to discuss all your concerns with the inspector while they are still on site. It's always good to get the answers to your questions directly from the source.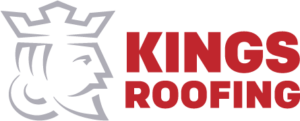 If your roof is in need of an inspection or repairs, contact Kings Roofing today. For over three decades, our roofing team has been one of the most trusted and reliable roofing companies in Pensacola, Tallahassee, Destin, and Panama City. To get started on your next roofing project, give us a call at (850) 215-0423 or contact us online to receive a free estimate.