Skip to Content
The Most Googled Questions About Metal Roofing
Are you considering contacting a metal roof contractor in Destin to see about getting one installed on your home? Experts suggest doing your own research first before taking the plunge.
At Kings Roofing, a trusted Destin roofing company, we know you and many others have questions about metal roofs. We want to help you find the answers you are looking for. So, we've compiled some of the most searched questions related to metal roofing.
Is a Metal Roof Worth the Investment?
This question doesn't have a one-size-fits-all answer. You have to take your personal preferences and home into consideration. Many people have found that installing a metal roof onto their home has saved them money on their energy bill and has kept their house warmer in the winter.
However, hailstorms can dent metal roofs, and many people report metal roofs as being nosier than roofs with asphalt shingles.
Where Can I Buy a Metal Roof?
Many building supply stores sell metal roofs; however, it's best to hire a Destin, FL roofing company to install your new metal roof. Some roofing companies might be able to purchase the metal roof at a lower price too.
How Are Metal Roofs Made?
Many metal shingles begin as painted aluminum coils that are stamped press multiple times to form the shingle shape. Those shingles are then used to make your new Destin metal roof.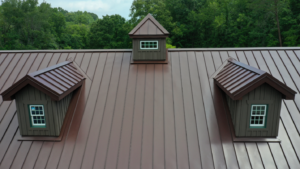 Will A Metal Roof Make My House Hotter?
In the wintertime, a metal roof can help keep your home warmer but, it will not make your house hotter in the summer. Metal roofs have a coating that reflects the sun's heat off your roof and away from your home.
Many people have reported saving over 20% on their energy bills since installing a metal roof on their homes.
Can You Install a Metal Roof Over Shingles?
Yes, a roofing company in Destin can install your new metal roof over your old roof's shingles. Make sure you check your local building codes first before asking your roofer to install it over your old roof.
Having your metal roof installed over your old roof can save you money, and the material is light, so installing it over asphalt shingles should not damage your home's structure.
Will a Metal Roof Last Through Severe Weather?
Metal roofs are great additions to homes where severe weather is possible. According to our team at Kings Roofing, a leading roofer in Destin, metal roofs can withstand high winds, heavy rains, hail, and even hurricanes. If your metal roof is installed correctly, it can survive high wind speeds, over 100 mph in some cases.
However, you should be aware that large hail can dent your metal roof but does not compromise your roof's integrity.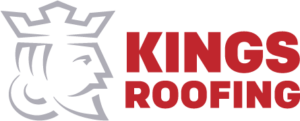 Kings Roofing is a leading Destin roofing company specializing in roof installations, replacements, and metal roofs. We service both residential and commercial buildings in Destin, Panama City, Tallahassee, Pensacola, and numerous other neighboring communities.
You can contact us online today for a free roofing quote or give us a call at 850-215-0423 to speak with a specialist about your Destin roof.