Skip to Content
The Most Effective Ways That Tallahassee Roofing Companies Protect Commercial Flat Roofs
According to Tallahassee roofing companies, a roof on just about any type of structure can be exposed to damage at some point. In Florida, those risks are most often weather-related, like extreme heat, torrential rains, high winds, and occasional hail. These can all cause immediate damage or gradually continue to cause wear and tear to a roof.
Commercial buildings with flat roofs are widely known for being quite durable, but even they can experience damage at some point. Depending on the severity of these, you may need to call your local roof repair company in Tallahassee to repair the damages. However, there are a few things you can do to help protect your commercial building's flat roof to help prevent more serious damage from ever occurring. This includes:
Sealing Up Potential Gaps
Being Aware of Drainage Issues
Scheduling or Making Minor Repairs Immediately
Getting an Inspection from a Reliable Roofing Company in Tallahassee
Sealing Up Potential Gaps
A commercial roof is typically where the building's air conditioning unit is located. In areas where the AC unit meets the roof, there are potential gaps where moisture can accumulate. If this happens, there is a high chance of a roof leak inside your commercial building. To prevent moisture from getting into cracks and crevices, they should be properly sealed by using high-quality caulk or another type of waterproof sealant. The best roofers in Tallahassee know that sealing all roof cracks or gaps is a proactive way to prevent leaks from spreading and creating extra roof damage.
Being Aware of Drainage Issues
Commercial flat roofs already have some drainage challenges simply because of their design. Many roofs, especially for residential buildings and homes, have a very steep pitch. This design allows rainwater to flow away from the roof and into the gutters much more quickly than a flat roof. Flat roofs do have a slight pitch to help with water drainage, but Tallahassee roofing companies suggest that you always be aware of water pooling on a flat roof. If water pooling is present on your roof, be sure to talk to follow the next step on our list.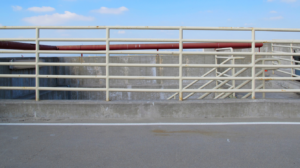 Scheduling or Making Minor Repairs Immediately
It is wise to get roofing problems, large or small, taken care of immediately. The best way to do this is by calling a trusted commercial roof repair company in Tallahassee like Kings Roofing. Experienced professional roofers can diagnose problems quickly and get them repaired before they spread and get much worse.
Ideally, you should schedule an inspection for your roof at least once a year. This way, underlying issues that can't be detected by an average person can be pointed out and corrected by a professional roofer. It is also wise to schedule an inspection shortly after a severe storm hits. An inspector could come back and say your roof is just fine or suggest any repairs that might be needed. Either way, an inspection will help give you peace of mind that your roof is structurally sound.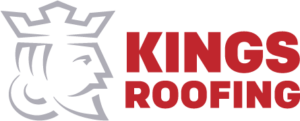 If your commercial flat roof in Tallahassee needs to be repaired or replaced, contact Kings Roofing, a premier Tallahassee roofing company. We service numerous communities throughout the Florida panhandle, including Tallahassee, Destin, Panama City, and Pensacola.
To get started, give us a call at (850) 215-0423 or contact us online to receive a free estimate.