Skip to Content
The Most Common Roof Repairs in Destin
We all want our roofs to be invincible, but unfortunately, many factors that prevent this from happening.  As a leading roof repair company in Destin, Kings Roofing has serviced many roofs over the years for various reasons.  Today we will discuss some of the most common roofing issues that require repair by a Destin roofing company. 
Cracked or Broken Shingles
Leaks
Wind or Blow-Off Damage
Missing or Damaged Flashings
Cracked or Broken Shingles
There are some warning signs to be aware of when shingles are no longer effective.  Some indications that shingles need to be repaired or replaced is when they begin to cup, curl, or become weak.  Shingles may also be damaged if there is regular foot traffic on the roof for any reason.  As a leading roof repair company in Destin, we recommend hiring professionals if you should ever need to access your roof for any reason, especially for shingle repairs. 

Leaks
Unfortunately, leaks are not very easy to detect until they have already caused damage to the interior of your home.  If you see water spots or dripping water coming out of your ceiling, it is likely the result of damage to a specific area of your roof.   
According to Destin roofing companies, the leak may not necessarily be directly below the damaged area.  Water can enter through a damaged area, but then be directed by materials below the roof to a location that is several feet away from the damaged area of the roof. 
Wind or Blow-Off Damage
Gusts or straight–line winds from severe storms can cause damage to homes in numerous ways, but one commonly impacted area is the roof.  Destin roofing companies say the areas of your roof most often impacted are the sections facing the same direction that the winds are coming from.  Significant winds can get underneath shingles and knock them loose or completely blow them off the roof.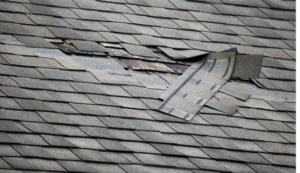 Missing or Damaged Flashings
Flashings play a crucial role for your roof; they help keep water away from materials that are vulnerable to water damage.  If you hired an inexperienced Destin roofing company to install your roof, do not be surprised if they forget to install an adequate amount of flashings.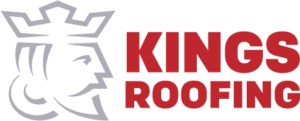 If you are looking for one of the best roofing companies in Destin to fix your roof, look no further than Kings Roofing.  With over 30 years of roofing experience along the Emerald Coast, we can diagnose, repair, or replace any issue with your roof.   
Contact us today to find out why Kings Roofing is widely regarded as the best roofer in Destin.