Skip to Content
The Impact of Poor Gutters on Your Roof
As a leading Pensacola roofing company, Kings Roofing knows just how vital your gutters are to your home.  No matter where you live, your home needs high-quality gutters to funnel rainwater away from your structure.  Gutters are even more essential in areas with significant rainfall. 
While the national average yearly rainfall is around 38 inches, Pensacola comes in well above that at over 64 inches of rain per year.  So, it is no wonder why the best roofing companies in Pensacola recommend paying close attention to your gutters. 
This article will explain just how crucial gutters are to the integrity of your roof.  We'll also provide some potential warning signs that your gutters are failing.  Those warning signs include: 
Standing Water

 

Roof Leaks

 

Wood Rot
Standing Water
If you notice any water pooling near your roof, it is an obvious sign that there is a deeper issue, and it may be due to your gutters.  Pensacola roofing companies design roofs with slopes so that water is continually moving away from the home and into the gutters.  It's basically impossible for standing water to accumulate on a structurally sound roof with fully functioning gutters.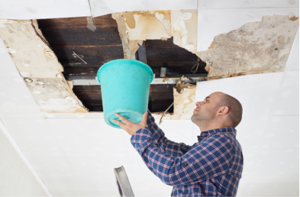 Roof Leaks
If pools of water develop on your roof, it can add significant weight to the roofing material and eventually cause a leak.  Or, if water has accumulated in your gutters, it can make contact with the roof, causing the shingles to break down.  If you notice any leaks or water build-up, Pensacola roofing companies recommend checking your gutters for clogs or other blockages. 
Wood Rot
Another negative outcome of clogged or poor gutters is wood rot.  When water overflows in a clogged gutter, it can make contact with the wood that is near the gutters.  Over time if the wood is subjected to an abundance of moisture, it can rot, and when the wood rots, your home loses its structural integrity which could cause shifts in the roof.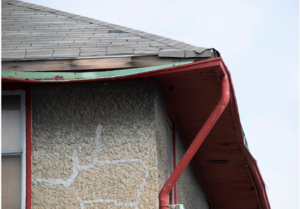 How to Prevent Roof Damage
If you want to avoid calling a roof repair company in Pensacola, there are some ways to improve your gutters so that they don't cause roof damage.  You should regularly check gutters for leaks, especially if you notice leaks or overflow during a rainstorm.  You can also look into gutter screens or leaf guards to help prevent blockages.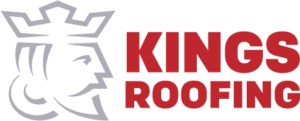 With over three decades of serving the Emerald Coast, Kings Roofing has proven to be a reliable Pensacola roofing company.  If your roof needs an inspection or repair due to faulty gutters, we can assist you with that.  Give us a call today at (850) 439-5700 or contact us online to receive a free estimate.   
We look forward to working with you and showing you why we are considered by many to be the best roofing company in Pensacola.