Skip to Content
The Best Roofing Company in Pensacola Helps You Identify Roof Damage
The best roofing company in Pensacola understands that sometimes signs of roof damage aren't obvious. There are several warning signs that roof damage has occurred in your home. Sometimes these things are difficult to see unless you are really looking. It's crucial to be observant of all these signs, so you know when to call a roofing contractor.
At Kings Roofing, we take pride in being one of the best roofing companies in Pensacola, and we want to help keep your home's roof in its best shape. There are several signs that your roof has sustained damage, many of which people don't know about. That's why we've compiled a list of some of the lesser obvious signs of roof damage.
Whistling Sounds in Your Home
According to a trusted roofer in Pensacola, the whistling sounds you hear in your home probably aren't a ghost. Instead, the noise is probably from airflow entering your home through roof damage. Most of the time, to find this roof damage, a Pensacola roofing company will have to perform a thorough inspection of your home's roof and seal up the damage.
Spots on Your Roof
Pensacola roofing companies caution homeowners to be watchful for dark black spots on their home's roofs. Many homeowners overlook this issue because they believe it won't cause damage to their homes. However, these spots can lead to mold and mildew growth, which leaves your roof exposed to other issues in the future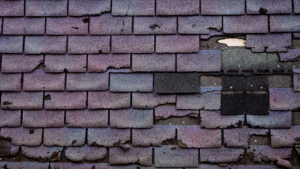 Your Roof's Shingles Are Buckling
According to a roof repair company in Pensacola, buckling shingles are another uncommon sign of severe roof damage. Buckling shingles can be more difficult to spot than missing ones, but this is still a noticeable issue. Call a roofing contractor immediately if you see any buckling shingles on your home's roof.
Animals On Top of Your Roof
You probably have roof damage if you notice animals on top of your roof or in your attic. According to a Pensacola roofing company, these animals are making their way into your home using holes in your roof and can cause several other problems for your home. Call an exterminator immediately if you notice any signs of pests on your roof.
Not all signs of roof damage are apparent. Many people overlook the more minor signs, like black spots on their roofs, because they don't think the growth is harmful. However, it's vital to be vigilant with your roof and have it inspected at least twice a year. This can help prevent any significant damage from occurring.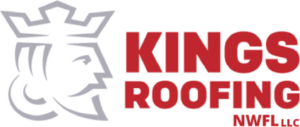 At Kings Roofing, we pride ourselves on our knowledgeable roofing contractors' professional, friendly services, and we strive to be one of the best roofing companies in Pensacola. We specialize in roof repairs, installations, commercial, and metal roofs in the Pensacola, Panama City, Destin, and Tallahassee areas, as well as other surrounding neighborhoods.
You can contact us online today for a free roofing quote or give us a call at 850-439-5700 to speak with a specialist about your Pensacola roof.