Skip to Content
Spring Cleaning for Your Pensacola Roof
When most of us think of spring cleaning we typically don't think about our home's roof.  However, as a leading Pensacola roofing company, Kings Roofing suggests that you add one more item to that cleaning "to do" list.   
Your roof has likely seen plenty of weather elements over the winter season and could benefit from a few maintenance tasks to help ensure it is in great shape for the spring.  Here is a list of a few spring cleaning items to address from one of the best roofing companies in Pensacola, Kings Roofing. 
Check Out the Attic

 

Cut Tree Branches if Needed

 

Gutter Cleaning

 

Schedule an Inspection

 
Check Out the Attic
Although the attic may not be part of your roof, it's an area that can tell you a lot about what kind of shape your roof is in.  If you can safely access the attic, take a flashlight with you, and do a quick inspection of the area.  Pensacola roofing companies recommend that you look for serious issues like leaks, wood rot, or mold that are caused by problems with your roof.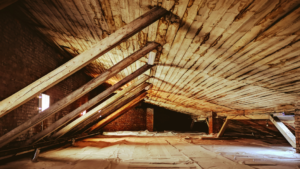 Some attics are easier to access than others, so if you are not comfortable doing this, be sure to reach out to an inspector or a professional Pensacola roofing company. 
Cut Tree Branches if Needed
As trees grow, their branches gradually get closer and closer to your roof.  According to Pensacola roofing companies, broken branches are one of the most common ways that roofs are damaged, and it's usually due to high winds from a severe storm.  Homeowners should constantly monitor the trees that surround their home and ensure that no branches are hovering over the roof, especially during the spring. 

Gutter Cleaning
Leaves, twigs, and pine needles are sure to accumulate in your gutters over the winter, so if you are comfortable getting on a ladder, take a look inside your gutters and remove any clogs that may have built up.  Clogged gutters can lead to water pooling which causes corrosion, wood rot, and sagging gutters.  If your gutters are damaged, it can lead to issues with your roof and a service call to your roof repair company in Pensacola. 
Schedule an Inspection
If you think there may be issues with your roof that you are unable to detect, then scheduling a professional roof inspection is a smart decision.  It is common for a Pensacola roofing company to offer a free inspection if you think your home has experienced any type of roof damage.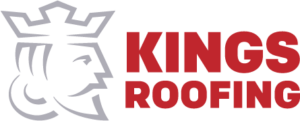 If you are looking for professional assistance for all your roofing needs this spring, contact Kings Roofing, the best roofer in Pensacola.  Whether it's maintenance, an inspection, or if you need a Pensacola metal roof contractor, we do it all here at Kings Roofing. 
Give us a call at (850) 439-5700 or request a free estimate online today.