Skip to Content
Spring Cleaning Checklist for Your Panama City Roof
With spring finally here, many homeowners are starting to break out their "spring-cleaning checklist." According to roofing companies in Panama City, roof repairs are often overlooked but essential to keep your roof in its best condition. With people spending more time outside, spring is the perfect time to perform simple roofing tasks.
At Kings Roofing, a leading roofing company in Panama City Florida, we want to keep your roof in its best possible condition. One of the best ways to do this is to ensure that you are regularly maintaining your roof. Most homeowners choose to do this in the spring. We've compiled a spring-cleaning checklist to make this job easier for you.
Clean Your Gutters
According to roofing companies in Panama City, FL, cleaning your gutters is an excellent task to complete in the spring and will help your roof last its entire lifespan. By the time spring rolls around, many homeowners find that their gutters are full of leaves and other debris; it's essential to clean this mess out. Once you have your gutters completely clean, it's important to inspect them for damage.
Inspect Your Roof from the Ground
Your roofer in Panama City, FL, has experience walking on roofs, so you not walk on your roof unless you have prior experience. It's easy to do a quick and thorough inspection from the ground. Walk around your home and look for any missing shingles, holes, or cracks on your roof. You should also look for shingles that are curling, blistering, or buckling.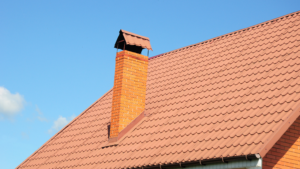 Look for Mold
According to a roofer in Panama City, examining your roof for mold is essential. Mold and mildew can seep into your home's foundation and cause structural issues. You can try using control strips or zinc on mold spots to try and control the growth. However, call a professional to have the mold removed.
Check the Inside of Your Home
A roofing company in Panama City suggests beginning your inspection inside your home. Start by looking for any cracks or leaks in the ceiling, then work your way outside. Keep an eye out for mold or mildew growth spots and check your attic for any light entering through your roof.
Look for General Wear and Tear on Your Roof
Sometimes, damage to your roof might not be obvious. It's important to remember that your roof can break down over time, so you should have it regularly inspected. Keep an eye out for any rusty gutters, sagging areas in your roof, and anything else that seems out of place.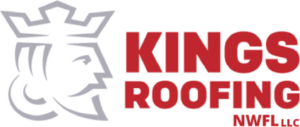 Kings Roofing is a leading roofing company in Panama City, that specializes in roof repairs, installations, and metal roofs. We service both residential and commercial buildings in Panama City, Destin, Tallahassee, Pensacola, and numerous other neighboring communities.
You can contact us online today for a free quote or give us a call at 850-215-0423 to speak with a roofing specialist about your Panama City roof.