Skip to Content
Signs Your Roof Was Damaged During a Storm
A roof contractor in Panama City understands how damaging a storm can be to your home. Wind, hail, heavy rains, and flooding can cause massive damage to your home's foundation and roof. It's essential to inspect your home thoroughly after severe weather.
You should never try to access your roof yourself unless you have prior roofing experience. According to roofing contractors, you can do a basic examination from the ground.
At Kings Roofing, a leading roof repair company in Panama City, FL, we want to help you repair any roof damage as quickly as possible. The longer storm damage goes unnoticed, the more problems it can cause.
Below are signs that your roof has sustained damage in a recent storm.
Your Shingles are Missing or Damaged
According to Panama City, FL roofing companies, severe weather can cause your shingles to become loose or break. You can notice this damage by looking for any patchy spots on your roof. This usually occurs in storms with high winds or hail.
Your Gutters are Damaged
Storms can blow branches off of trees that damage your home's gutters. According to Panama City roofing companies, broken or damaged gutters can cause severe damage to your home. If you leave this problem unchecked, water can begin to seep into your home and cause interior damage.

Your Siding is Missing or Damaged
Any Panama City, FL roofing company knows that severe weather can damage your home's siding. Look for any missing boards around the outside of your home. It's crucial to have these replaced immediately to avoid any further damage.
Your Shingles are Faded or Discolored
According to a Panama City roofing company, faded or discolored shingles could be a sign of storm damage. If your roof is yellow or discolored in areas, it is a sign of water damage that heavy rains may have caused. Contact a roofing contractor immediately to have this problem fixed.
Your Flashing is Missing or Damaged
Flashing is the thin sheet of metal that covers your roof's seams. It prevents water from leaking into your home.
Storm damage can cause your roof's flashing to become loose or damaged. If this problem is left unchecked for too long, water can seep into your home and cause interior damage.
Be sure to call Kings Roofing, a dependable roofing company in Panama City, if you notice any roof damage after a storm.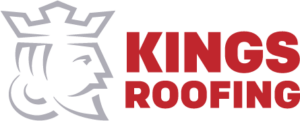 Kings Roofing is a leading roof repair company in Panama City, FL that specializes in roof repairs, installations, and metal roofs. We have the knowledge and expertise to provide the very best roofing services to our valued clients. We service both residential and commercial buildings in Panama City, Destin, Tallahassee, Pensacola, and numerous other neighboring communities.
You can contact us online today for a free quote or give us a call at 850-215-0423 to speak with a roofing specialist about your roof in Panama City.