Skip to Content
Should Your Destin, FL Roof Have a Drip Edge?
Drip edges are metal sheets that your Destin, FL roofing company installs at the edge of your roof. They are shaped like an "L" and direct water away from your roof's fascia and into the gutters. Without a drip edge on your roof, water can end up beneath your shingles, causing leaks and other damage. Drip edges are relatively easy for a professional at a roofing company in Destin, FL, to install. At Kings Roofing, our trained professionals can answer your questions about drip edges.
Why Should You Ask Destin Roofing Companies to Install a Drip Edge for Your Roof?
A Destin metal roof contractor will install drip edges onto your roof for two main purposes:
Direct Water Away from Your Roof
Water droplets stick to one another and the surfaces that they land on. A drip edge is designed to drain water away from your roof, making it less likely for the water to seep in and cause leaks and other damage.
Protect Against Wind-Driven Rain
Drip edges also help protect your roof from hard, wind-driven rain. A drip edge helps reduce the speed of wind that hits your roof and can help keep shingles from flying off.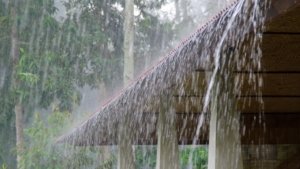 What Are Drip Edges Made From?
There are many different materials that a drip edge can be made from. But, according to a leading roof repair company in Destin, the most popular materials are:
Aluminum
Aluminum is the most common material for designing drip edges. It's not as strong as steel, but it doesn't corrode and has more color choices than other materials.
Galvanized Steel
Steel drip edges must be galvanized, so they don't rust when they contact water. A minimum of 24-gauge steel is best for drip edges; that way, they can withstand strong winds.
Copper
Copper drip edges will make your roof stand out. If you decide to use copper, make sure it is 20 ounces or greater.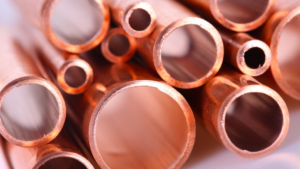 What Are the Different Types of Drip Edges?
A roofing company in Destin, FL, can install three different types of drip edges.
Type C
This is considered to be the classic drip edge. It has an "L" shape and is bent to a 90-degree angle.
Type D
This type of drip edge is "T" shaped. Professionals who work at Destin, FL roofing company prefer this type of drip edge over type C because it drains water further from the roof.
Type F
This is an extended drip edge that has a longer leading edge. It's also known as a "gutter apron" and can be installed over existing shingles and drip edges.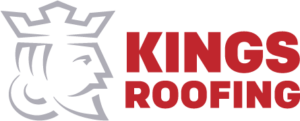 If you are looking for a well-respected and reputable Destin, FL roofing company, contact Kings Roofing. We specialize in roof repairs and installments and can even install a metal roof on your home or business. We service the cities of Destin, Panama City, Tallahassee, Pensacola, and numerous other neighboring communities.
Contact us online to get started today. Or give us a call at 850-215-0423 to speak with a professional roofing contractor and to get a free quote on your Destin, Panama City, Pensacola, Navarre or Port Charlotte, FL roof.