Skip to Content
Should You Repair or Replace Your Pensacola Roof?
According to a Pensacola roofing company, some roof damage might not be cause for a complete roof replacement. Depending on the amount and type of damage, as well as the age of your roof, a contractor might suggest performing repairs instead of replacing the entire roof. This can save you more money, and the construction time will also be quicker than if you needed a total roof replacement.
At Kings Roofing, a leading roofer in Pensacola, FL, we want your roof to be in its best possible condition, but we also want homeowners to save as much money as possible. That's why it's important to know that a complete roof replacement is not always necessary. Sometimes, you can get by with just repairs.
It's important to know what will determine whether you need a replacement or repairs for your roof. That's why we've compiled a list of ways to tell if you need a roof replacement or just a repair.
Determine What Caused the Issue
It's important to know where the damage on your roof is coming from and what caused it. Knowing that your roof is leaking is helpful, but if you don't know where the leak is coming from or what caused it, you won't be able to fix it. You should hire a roofer in Pensacola to come and inspect your roof if you notice any damage, so they can tell you what type of damage has occurred and if you need to have your roof repaired or replaced.
If you are just missing a few shingles, you probably won't need to have your entire roof replaced. A roofing contractor will likely suggest patching the hole and laying new shingles in their place. However, if you have a big hole in your roof caused by a storm or debris, you may need a total replacement.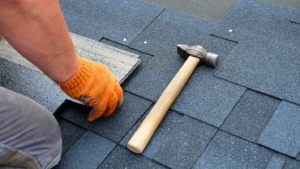 Consider the Big Picture
While a Pensacola, FL roofing company might suggest just having your roof repaired, it might actually save you more money, in the long run, to go ahead and replace your roof. If your roof is towards the end of its lifespan, or you plan on staying in your home for years to come, it might be better to invest in a new roof. According to some of the best roofing companies in Pensacola, FL, investing in a new roof for your home could save you more money in the long run because you shouldn't have as many repairs in the years to come.
Consider All Your Options
According to a roof repair company in Pensacola, FL, sometimes the best way to decide is to consider all the possible options. Just because you need to get your roof repaired doesn't mean you can't invest in a new one. And sometimes, your roof might need to be replaced, but you can only afford to make the necessary repairs. It's important to decide what works best for you and your situation.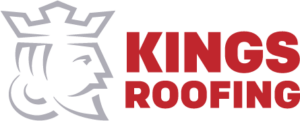 Kings Roofing is a leading roofer in Pensacola, FL, that specializes in roof installations, replacements, and metal roofs. We service both residential and commercial buildings in Pensacola, Panama City, Tallahassee, Destin, and numerous other neighboring communities.
You can contact us online today for a free roofing quote or give us a call at 850-439-5700 to speak with a specialist about your Pensacola roof.