Skip to Content
Should You Get a Warranty for Your Pensacola Roof?
When purchasing a new roof for your Pensacola home, you will be asked if you want to purchase a warranty and what kind of warranty you want to purchase. All trusted roofing companies in Pensacola will offer you a basic warranty against manufacturing issues that could occur in the roofing materials. But you might be able to purchase a warranty that lasts after the construction is complete.
At Kings Roofing, a leading roofing company in Pensacola, we understand that you want to keep your roof protected for as long as possible. To help with that, we've compiled some basic information about the warranties a roofing company in Pensacola, FL, might offer.
Types of Roof Warranties
A roofing contractor might offer three main types of warranties:
A Manufacturer's Product Warranty
An Enhanced Manufacturer's Warranty
A Contractor Warranty
All three of these options come with different degrees of coverage, and different warranties might work better for different people. However, many roofing experts believe that the enhanced manufacturer's warranty offers the most coverage.
Manufacturer's Product Warranty
This is the most common warranty offered by roofing companies in Pensacola, FL, and covers any defects in the roofing materials. This usually comes at no additional cost to the homeowner, and most cover more than just the shingles. This type of warranty should be detailed on your roofing contactor's website, so take the time to read over what the warranty covers.

Enhanced Manufacturer's Warranty
This warranty offers the most comprehensive roofing coverage. This type of coverage is not only backed by the roofing company but the manufacturer of the roofing materials.
The details of this coverage can vary by manufacturer, but most of the time, it offers longer, better coverage on all the roofing materials purchased from that manufacturer. This type of warranty will come with an added cost to your new roof.
Contractor Warranty
This type of warranty covers installation errors and defects in the roofing materials. Many contractors will offer this warranty to protect customers from any problems during the installation process. A contractor warranty might come with an added cost to your new roof, and coverage could vary between contractors.
How to Select the Warranty That Works Best for You
Below are some necessary actions homeowners can take to secure the warranty that works best for them from a roofer in Pensacola, FL.
Talk with your roofing contractor about the warranties they offer and what each warranty covers.
Ask to see if you qualify for an enhanced manufacturer's warranty.
Look at all the warranties provided by roofing contractors in your area before making your final decision.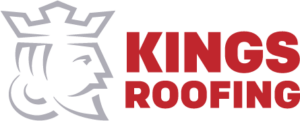 Kings Roofing is a leading roofing company in Pensacola, FL, specializing in roof installations, replacements, and metal roofs. We service both residential and commercial buildings in Pensacola, Panama City, Tallahassee, Destin, and numerous other neighboring communities.
You can contact us online today for a free roofing quote or give us a call at 850-439-5700 to speak with a specialist about your Pensacola roof.