Skip to Content
Roofing Maintenance Tips for Pensacola Homeowners
As a leading Pensacola roofing company, Kings Roofing knows that many things that can harm your roof.  This article will help provide some general maintenance tips that homeowners can do to improve their roof's longevity.  Many of these tasks can be done by the homeowner, but if you are not comfortable taking on one of these tasks, please call one of the best roofing companies in Pensacola, Kings Roofing.
General Inspection and Repair
Homeowners should always be on alert for stains in their ceilings or wall that might indicate water leaks coming from their roof.  According to many Pensacola roofing companies, if you spot a brown stain, you may want to look over your roof to see if there are any lifted or loose shingles.  If you find damage to any shingles, we suggest calling a roof repair company in Pensacola, like Kings Roofing, to make the necessary repairs.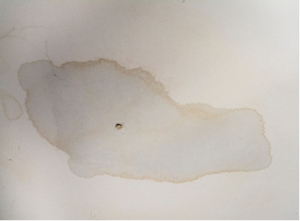 Remove Loose Debris
Over time rand objects like loose leaves, tree branches, pine needles, or other objects can accumulate on your roof.  With the help of a friend, use an extendable ladder to access the roof and remove any debris that has built up.  As a leading roof repair company in Pensacola, Kings Roofing suggests taking on this task when it is a dry day with minimal wind.  A wet, windy day puts you more at risk of slipping or losing your balance while on the roof. 
Mold or Moss Removal
When you are inspecting your roof, be on alert for any moss or mold growth.  This is most common in areas that are regularly covered by shade.  If you see any mold or moss growth, we suggest spraying it with a mold/moss remover and following the directions on the label.  After it has been applied for the recommended amount of time, many Pensacola roofing companies will recommend gently removing the mold with a brush or soft-bristled broom.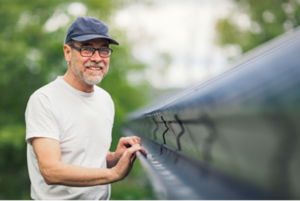 Gutters and Downspouts
With heavy-duty rubber gloves, you can remove excess leaves or debris from your gutters and downspouts.  After removing the large clusters that are causing gutter blockage, use a garden hose to wash away any smaller debris that might be remaining.  As a leading Pensacola roofing company, Kings Roofing knows that gutter damage can occur if you lean your body or the ladder against the gutter with too much pressure.  

Contact Kings Roofing
If your roof could benefit from any of the previously mentioned maintenance tips, and you are not comfortable taking on these tasks, give Kings Roofing a call today at (850) 439-5700.  Our team has been a leading Pensacola roofing company for over thirty years and will provide you with the quality service you and your roof deserve.  We look forward to working with you!