Skip to Content
Roof Repairs You SHOULDN'T Wait to Make
Panama City, FL roofing companies understand that sometimes roofing issues get swept under the rug. Many homeowners forget about their roofs when making their maintenance list. Roofing issues are some of the most commonly forgotten home problems.
At Kings Roofing, a leading roof repair company in Panama City, FL, we want to help protect your roof. That means helping you understand what roof repairs need to be dealt with immediately. While all roofing issues are serious problems and should be taken care of as soon as possible, some take precedent. Roof repairs that need to be done immediately include:
Replacing Damaged or Missing Shingles
According to a roof contractor in Panama City, you should immediately replace any missing or damaged shingles. Your shingles typically break or fall off your roof after severe weather, so you should do a quick inspection after a major thunderstorm.
Damaged or missing shingles are an easy problem to spot and for roofers to fix. Leaving this problem for a later date can leave your roof vulnerable to future damage. Your roof's shingles act as an extra layer of protection, so any holes or gaps leave your home more susceptible to water and structure damage.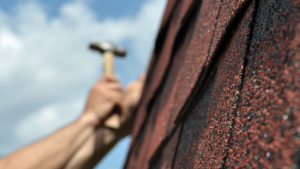 Patch Any Broken Roof Membranes
A roofing company in Panama City advises flat roof owners to repair their roof membranes immediately. This is the layer of rubber that keeps water from leaking into your roof as it runs off. An easy way to spot membrane damage is to inspect the inside of your home or business for leaks. If not immediately repaired, a broken roof membrane can lead to water damage, structural damage, and bacterial growth.
Repair Any Broken Flashing
According to a Panama City roofing company, repairing any broken flashing on your home's roof is important. Flashing is the metal or plastic pieces around openings in your roof, like a chimney or skylight. Broken or cracked flashing makes it easier for water to enter into your home, which can cause severe damage.
Repair Any Holes, Cracks, or Leaks in Your Roof
Contact a Panama City, FL roofing company immediately if you notice any significant holes or cracks in your roof. Significant damage can leave your home exposed to significant harm that is expensive to fix. There are many reasons that can cause a hole to form or your roof to crack. The two most common culprits are age and severe weather.
Some roofing issues shouldn't be ignored. Call a roofing contractor today if you notice any of these problems on your Panama City roof.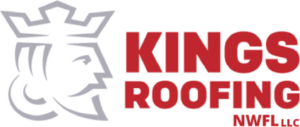 At Kings Roofing, a leading roof repair company in Panama City, FL, we specialize in roof repairs, installations, and metal roofs. We service both residential and commercial buildings in Panama City, Destin, Tallahassee, Pensacola, and numerous other neighboring communities.
You can contact us online today for a free quote or give us a call at 850-215-0423 to speak with a roofing specialist about your Panama City roof.