Skip to Content
Roof Repair Company in Panama City, FL: 4 Repairs Your Roof Might Need After This Winter
Roof Repair Company in Panama City, FL: 4 Repairs Your Roof Might Need After This Winter – A leading roof repair company in Panama City, FL, prefers not to make any roof repairs in the winter. While Florida isn't necessarily known for its copious amounts of snowfall, it's always better to be safe than sorry. Most roofing contractors will wait until the springtime to make any repairs that aren't urgent.
At Kings Roofing, we are proud to be a trusted roofing company in Panama City, and we always ensure that our customers' needs come first. We specialize in roof repairs, replacements, installations, and providing metal roofs. Our team of expert contractors has the knowledge and expertise to provide your home with a beautiful new roof or repair your old roof to leave it looking as good as new.
We understand that Panama City doesn't get too cold or snowy during the winter months, but you will probably need to make these 4 roof repairs by the time spring rolls around.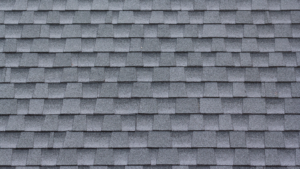 1. Curling Shingles
According to the best roofer in Panama City, FL, one of the most repairs roofing companies make in the spring is replacing curling shingles. Shingles can easily rip and warp, leaving your roof vulnerable to damage; that's why it's important to have any broken or curled shingles replaced as soon as the weather warms up.
Panama City roofing companies suggest looking at your roof's sealants after winter ends. Most building products will contract in colder weather and expand in the heat, which can cause these materials to warp over time. Sealants are essential to your roofing system because they protect your roof's flashing. It's important to replace any sealants with cracks, gaps, or holes before your roof develops water damage.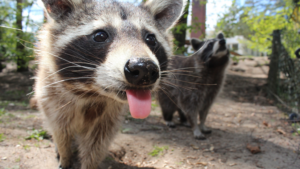 3. Critter and Pest Issues
The best roofing companies in Panama City, FL, suggest checking your attic for raccoons and other pests after winter ends. Animals tend to burrow their way into homes during colder weather to stay warm. Nests and holes in your roof are common signs that pests have made their way into your attic.
4. Cracked Roof Membranes And Underlayments
According to a trusted roofing company in Panama City, it's important to repair any cracked roof membranes and underlayments that were damaged during the winter. Moisture buildup can cause these roofing materials to crack, which leaves your home more susceptible to water damage. It's important to fix these issues as soon as possible to prevent water from leaking into your home.
While Panama City winters don't get terribly cold, they could still leave your roof worse for wear. It's important to make any necessary repairs once the winter months end. This will help improve your roof's overall quality and help ensure that your roof lasts its entire expected lifespan.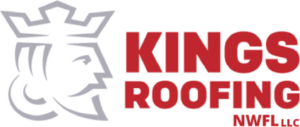 At Kings Roofing, we pride ourselves on the professional, friendly service offered by some of the most trusted roofers in Panama City. We strive to be the best roofing company in Panama City. We specialize in roof repairs, installations, commercial, and metal roofs in the Panama City, Destin, Port Charlotte, Tallahassee, and Pensacola areas, as well as other neighboring communities.
You can contact us online today for a free quote or give us a call at 850-215-0423 to speak with a roofing specialist about your Panama City roof.