Skip to Content
Removing Debris Buildup Can Save Your Roof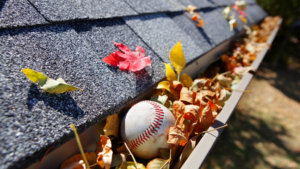 According to Destin roofing companies, removing debris buildup like leaves and sticks, can actually help save your home's roof. Small leaves sitting on your roof might not seem like an urgent issue at first; however, if they sit for too long, leaves and other debris can cause severe structural damage. Luckily, this is an easy problem to avoid.
At Kings Roofing, a leading roof repair company in Destin, we want your roof to last as long as possible; that's why we suggest having the debris on your roof cleared regularly. Layers of leaves, sticks, and other debris can cause bacterial growth and water build-up, which can cause your roof to sag. That's why it's vital to remove debris build-up.
Debris Buildup Can Attract Pests to Your Roof
According to a Destin roofing company, allowing debris to build up can attract bugs and other pests to your roof. Raccoons, squirrels, and birds love to use leaves to build their nests, which can cause water to get trapped between the debris and your roof. This can lead to structural damage, as well as bacterial growth.
The excess debris can also lead to more critters running along your roof, causing your shingles to break down. This can leave your home more vulnerable to severe weather. It's important to plant any trees away from your roofline, so that leaves and sticks don't fall onto the roof. This also removes access to your roof, making it harder for squirrels and other pests to cause damage.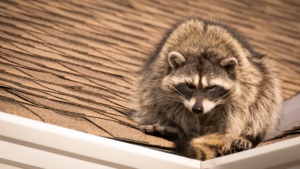 Debris Buildup Can Cause Mold Growth
The best roofer in Destin, FL, wants you to know that excess debris build-up can cause mold to grow on your roof. The debris traps in moisture, resulting in mold and mildew growth; this can make you sick and compromise the integrity of your roof's structure. It's essential to have mold removed immediately so it doesn't seep into your home's walls or ceiling.
Debris Buildup is a Fire Hazard
According to the best roofing company in Destin, FL, allowing debris to build up on your roof is a fire hazard, especially in Florida's dry climate. You leave your home more combustible by allowing leaves and sticks to sit on your roof. It's essential to clear your roof regularly, especially during dry weather conditions, to prevent the likelihood of your home catching fire.
Debris build-up can cause permanent damage to your roof and leave your home susceptible to other issues. While small leaves and sticks don't seem like a hazard, letting them sit for too long can be dangerous. It's essential to clear your roof regularly to keep your roof in its best possible shape.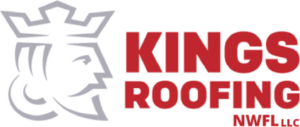 Kings Roofing is a leading roof repair company in Destin specializing in roof installations, replacements, repairs, and metal roofs. We service both residential and commercial buildings in Destin, Panama City, Tallahassee, Pensacola, and numerous other neighboring communities.
You can contact us online today for a free roofing quote or give us a call at 850-215-0423 to speak with a specialist about your Destin roof.