Skip to Content
Reasons You Should Have Your Panama City Roof Repaired Immediately
A roofing company in Panama City knows just how important it is to repair any roof damage immediately. Leaving more minor problems unchecked can eventually lead to bigger ones that can cost you more money and cause more damage to your home.
A roof repair can be a significant investment depending on the amount of damage, so it's important to save money wherever you can. The best way to do this is by getting the damage repaired immediately.
At Kings Roofing, one of the best roofing companies in Panama City, we want to keep your roof in its best shape as long as possible. This includes performing any repairs that need to be made. We understand that it can be hard to know when your roof needs to be repaired, so we've listed some common reasons to get your roof repaired immediately.
You Can See Light Streaming in Through Your Roof
According to a trusted roofer in Panama City, your roof should be repaired if you notice any daylight streaming in through it in the attic. While it might not seem like a big deal at first, the light is entering through cracks in your roof. This means that water can also seep in through the cracks and cause damage to your home.
You Notice Any Missing, Damaged, Or Loose Shingles
It's important to have any missing, damaged, or loose shingles on your roof replaced immediately. Shingles act as a layer of protection for your home. If any are missing or damaged shingles, your home is more exposed to potential hazards such as sunlight, rain, and high winds.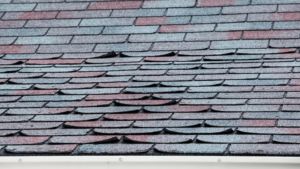 You Notice Water Stains on Your Ceiling
According to a Panama City roofing company, water stains or discoloration on your ceiling are signs of water damage and should be fixed immediately. You should also check for deterioration on your gutters, flashing, and seals. If you wait too long, the water can cause damage to your home's structure.
Mold and Mildew Are Growing in Your Home
Mold and mildew growth are common signs of damage to your roof. Moisture can build up and cause the bacteria to grow. Leaving a roof leak unchecked for too long leads to a higher likelihood of mold growth, which can end up costing far more money than a routine roof repair.
You Notice Your Exterior Paint Peeling
According to Panama City roofing companies, peeling exterior paint could be a sign of roof damage. If humidity and moisture get trapped into the roofline, it can cause your paint to peel, blister, or crack. You should try and keep your exterior paint fresh, so it's less likely to rot.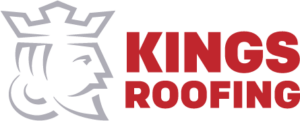 Kings Roofing is a leader among roofing companies in Panama City and specializes in roof repairs, installations, and metal roofs. We service both residential and commercial buildings in communities like Panama City, Destin, Tallahassee, Pensacola, and many others.
You can contact us online today for a free quote or give us a call at 850-215-0423 to speak with a roofing specialist about your Panama City roof.