Skip to Content
Reasons You Could Be Having Problems with Your Panama City Roof
Your roof is an essential part of your home, and Panama City roofing companies know just how important it is to keep your roof in the best possible shape. Roof problems, such as cracks or water stains, can actually cause long-term damage to both your roof and your home.
At Kings Roofing, one of the top roofers in Panama City, FL, we know that sometimes it's hard to know what causes your roofing problems. That's why we've compiled a list of common causes of problems to your roof.
You Have Maintenance Problems
Maintenance issues are one of the most common causes of roof damage. A roofing company in Panama City knows just how necessary roof maintenance is to ensure your roof stays healthy and lasts for a long time. Professionals suggest having your roof inspected at least once a year to ensure there are no potential issues that can cause damage to your home.
By neglecting your roof's maintenance, you are opening it up to more potential damage, which can cost you more money in the long run.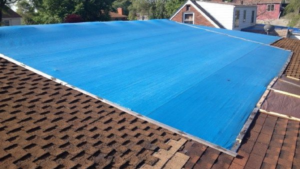 Your Roof Has Structural Problems
Your roof can also have issues because of structural problems. Flaws in your roof design or roofing materials can cause damage to your roof. While it's crucial to stay on budget during a roofing project, it's even more important to invest in materials that will last. Consider the longevity of the materials you purchase. For example, if cheaper roofing tiles need to be replaced within ten years, they may cost you more money in the long run than more expensive tiles that last longer.
Your Roof was Damaged in a Big Storm
Storm damage can also cause a significant impact on your roof, especially if you live in an area prone to strong storms. Severe weather can cause ripped or missing shingles on your roof, leaving it exposed to water damage. This damage can then seep into your roof and cause damage to your home.
As a premier roofing company in Panama City, Kings Roofing suggests surveying your roof after a strong storm and calling a roofing contractor immediately if you notice any damage. This damage is most common after a hard rain or hail.
As a longtime Panama City roofing company, we know how frustrating a damaged roof can be, especially if you don't know what's causing it. Professionals suggest keeping up with your roof maintenance to avoid future roof problems. You should also have the structure of your roof checked, especially after a big storm hits your area.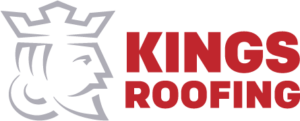 Kings Roofing is one of the best roofers in Panama City, FL that specializes in roof repairs, installations, and metal roofs. We service both residential and commercial buildings in Panama City, Destin, Tallahassee, Pensacola, and numerous other neighboring communities.
You can contact us online today for a free quote or give us a call at 850-215-0423 to speak with a roofing specialist about your Panama City roof.