Skip to Content
Questions to Ask a Pensacola Roofing Company
You've decided it's time to either repair or replace your roof, and you've done your research on the best roofing company. You've received a few estimates from multiple roofing companies, but you want to make sure you'll be receiving the best roofer who will get the job done correctly and at an affordable price. So how do you determine that? Before you put your roof in someone's hands, the following are eight questions to ask a Pensacola roofing company. 
#1. Are you licensed?
The state of Florida requires that anyone wanting to perform roofing services must receive a license. This ensures every roofer understands and will comply with legal requirements and has the necessary roofing experience. 
#2. Do you have workman's comp insurance?
Workman's compensation is what covers the employees of a roofing company in case of any injuries. If any accident happens on your property and the roofing company doesn't have a workman's comp, you could be responsible for covering the debts. This is incredibly important for you, as a homeowner, to hire a roofer that has this insurance and to receive physical verification of it.  
#3. Do you have general liability insurance?
General liability insurance goes hand-in-hand with workman's comp insurance. While the workman's comp covers the employees, general liability covers any damage to the homeowner's property. For example, if your house catches fire from welding and the roofer does not have this insurance, you'll be the one covering the costs. Make sure you ask to see a physical copy of the roofing company's general liability insurance for proof.  
#4. What is the warranty for my new roof?
The minimum warranty for new shingles is 25 years. Meanwhile, a metal roof can last anywhere from 40-70 years. Different roofing materials have different lifespans, so you want to make sure your roof will be covered under warranty for as long as possible.   
#5. How will you protect my property from damage?
Roofing requires ladders, trucks, tables, dumpsters, etc. Before signing a contract, ask the roofing companies how they will protect your property and where they will place all of their equipment.    
#6. What training does your crew
members go through?
Just how you don't want an inexperienced pilot flying your plane, you also don't want inexperienced roofers installing a new roof on your home. Everyone deserves their roofing experience to be a quick and hassle-free one, and for that to happen, you need a team with experience and who knows exactly what they're doing. 
#7. Will you remove 
the material on my current roof?
Some Pensacola roofing companies are known to shingle over old roof's to save time and money. However, by not removing old shingles or metal, you will never know if your roof is experiencing wood rot or other issues that could cost you more problems down the road.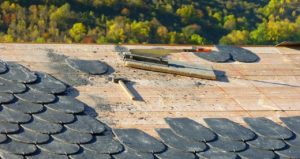 #8. What will you do if inclement weather
 occurs?
Weather is a significant factor when doing any roofing work. Ask the roofing company what steps they will take in the possibility of inclement weather. For example, will they cover the roof with tarps or plastic covers? You deserve the interior of your home to be protected from rain.  
Contact Kings Roofing
Getting a new roof can seem daunting and stressful, so it's crucial that you ask these eight questions before signing any contract with a roofing company. You should feel confident you're choosing the best roofing company in Pensacola, like Kings Roofing, to install or repair your new roof. After all, it is what protects you and your home! Contact us today.