Skip to Content
Problems With Asphalt Shingles You Should Know About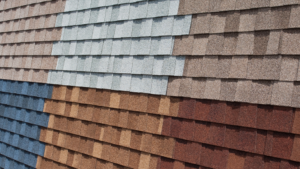 According to a Destin roofing company, asphalt shingles are an excellent option for homeowners on a tight budget, but that does not mean that they do not come with their own set of problems. Each type of roofing is unique, and asphalt shingles are a popular choice among homeowners. If your roof has shingles, it is vital to be aware of all the major problems that your shingled roof can face.
At Kings Roofing, we take pride in being a leader of Destin roofing companies, and we want to help keep your roof in its best possible shape. We understand the appeal of asphalt shingles; they are cheap, easy to access, and easy to replace; however, they are the roofing material that causes the most significant amount of problems. So, we have compiled a list of common issues you will face with asphalt shingles.
Missing Shingles
According to a trusted leader of Destin roofing companies, one of the most common issues with asphalt shingles is that they get loose and fly off roofs easier than other materials. Missing shingles is a severe problem for homeowners because it leaves your home more exposed to the elements, and it is easier for rainwater to seep into your home and cause damage. Missing shingles can be caused by heavy winds or lack of maintenance.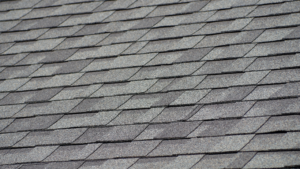 Bending and Curling Shingles
According to a trusted roofer in Destin, FL, bending and curling shingles are also common for asphalt shingled roofs, especially in the Destin heat. These can be a significant problem and can actually be caused by a manufacturing defect, poor ventilation, or extreme heat. Curling or bending shingles can leave your roof exposed to leaks, eventually leading to missing shingles.
Blistered and Cracked Shingles
Roofing companies in Destin often see blistered and cracked asphalt shingles that are caused by age and heat. When your shingles start to blister and crack, it is time to get new ones. Roofing contractors must constantly replace asphalt shingles, especially with the Destin summer heat.
Is There Anything You Can Do to Prevent These Issues?
The best way to prevent issues with your asphalt shingles is to keep up with regularly scheduled maintenance. Once you start noticing signs of issues with your asphalt roofing shingles, you should not ignore them. This will lead to more damage and a higher cost of repair. Contact a roofing contractor immediately to have any asphalt shingles repaired or replaced.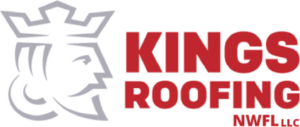 Hire a Leading Destin Roofing Company to Repair or Replace Your Asphalt Shingles Today!
At Kings Roofing, we pride ourselves on our knowledgeable roofing contactors' professional, friendly services, and we strive to be the best installation and roof repair company in Destin, FL. We specialize in roof repairs, installations, commercial, and metal roofs in the Destin, Pensacola, Panama City, and Tallahassee areas, as well as other surrounding neighborhoods.
You can contact us online today for a free roofing quote or give us a call at 850-215-0423 to speak with a specialist about your Destin roof.