Skip to Content
Preventative Maintenance You Can Do to Your Pensacola Roof
Performing regular maintenance is an excellent way to maintain your roof and increase its lifespan. At Kings Roofing, a trusted roofing company in Pensacola, we understand that roof maintenance is a big undertaking, and you might not know where to start.
If you are hesitant to work on your roof, always reach out to Pensacola roofing companies for help. However, if you have a background in roofing, we have compiled a list of tasks you should regularly perform to keep your roof safe, clean, and structurally sound.
What Does Roof Maintenance Involve?
Performing roof maintenance can be physically demanding, so it's best to know what you're getting into before starting. Work that should be done regularly includes:
Inspecting your ceilings and walls for water stains
Observing your exterior walls, coping, and fascia for staining and missing mortar
Checking your roof edges for signs of deterioration
Looking for damage on your roof
Resealing fasteners and checking for rust on all metals
Clearing gutters, scuppers, and downspouts of debris
Keeping trees trimmed
Removing debris from the roof
Sealing any holes
Inspecting and repairing roof vents
How Often Should You Perform Roof Maintenance?
A Pensacola, FL roofing company suggests assessing your roof at least twice a year. The ideal times are typically in the fall and spring when the weather is more mild.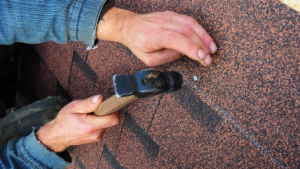 What Should You Be Looking For?
While roof work should be left to the professionals, you might be able to spot common roof damages. A roofer in Pensacola suggests looking for:
Loose or missing shingles
Shingle discoloration
Any holes
Roof debris
Working on a roof can be dangerous for anyone without experience, so consider hiring a professional to perform any repairs.
If you don't have a background in roofing, we suggest hiring a professional to perform the maintenance. However, even with background knowledge, you could still run into situations that require professional help. You should hire a professional roofer if:
You notice cracked or rusted flashing
Your gutters are cracked or rusted
Your chimney mortar is crumbling or missing
Your roof is sinking in
Your roof's shingles are buckling, missing, or cracked
Many Pensacola, FL roofing companies offer free or low-cost inspections and have experience spotting issues that can worsen over time. Consider hiring a professional roofer to perform your roof's routine maintenance.
Maintenance is crucial to increasing your roof's lifespan; however, it's also dangerous work. Don't attempt to repair your roof without proper training. Instead, hire a professional roofing company in Pensacola to safely and effectively perform the job for you.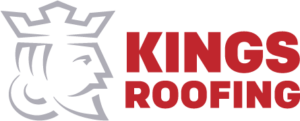 Kings Roofing is a leader in Pensacola roofing companies, specializing in roof installations, replacements, and metal roofs. We service both residential and commercial buildings in Pensacola, Panama City, Tallahassee, Destin, and numerous other neighboring communities.
You can contact us online today for a free roofing quote or give us a call at 850-439-5700 to speak with a specialist about your Pensacola roof.