Skip to Content
Preventative Maintenance to Perform on Your Roof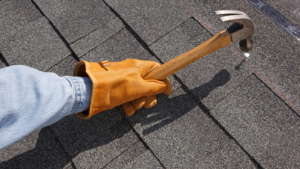 A Destin roofing company understands how important preventative maintenance is for your roof. It's essential to have your roof inspected at least twice a year, preferably in the spring and fall, to ensure there is no significant damage. Regular preventive maintenance can also help your roof last longer.
At Kings Roofing, a leading Destin, FL roofing company, we want your roof to last its entire lifespan. Roof maintenance can be a big undertaking but is necessary to keep your family and home safe. We've compiled a list of tasks that should be performed regularly to ensure that your roof is in its best possible shape.
Check for Any Damage
According to Destin, FL roofing companies, it's essential to check your roof for any damage. This can be easily done from the ground; you should not access your roof unless you have any prior roofing experience. Walk around your home and look for any missing or loose shingles, cracks, or holes.
You should regularly perform a visual check of your roof, especially after strong storms. You should also look for any debris, such as heavy limbs or big piles of leaves, that can cause damage. If left sitting for too long, water can pool underneath these piles and seep into your roof, causing water damage.
Inspect Your Walls and Ceiling
Destin roofing companies suggest regularly checking your walls and ceiling for signs of water damage. Water spots are the first indicators of trapped moisture causing issues in your home. It's important to contact a roofing contractor immediately as moisture can cause structural damage and mold growth.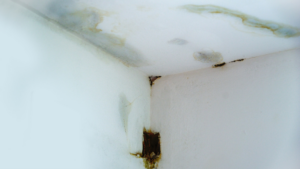 Clean Your Gutters
According to the best roofing company in Destin, FL, it's essential to clean your roof's gutters regularly. It's easy for leaves and other debris to get caught and settle into your gutters; this can cause water buildup when it rains. Over time, this buildup can seep into your roof, ruining your shingles and causing damage to your home.
Professional roofers suggest clearing your gutters at least twice a year to prevent this problem. Remove as much debris as you can by hand, then spray your gutters with a hose to loosen any remaining leaves or twigs. You should also ensure that your downspout is clear from any debris, so excess water can correctly drain away from your home.
The best roofers in Destin understand how essential preventative maintenance is for your roof. It's critical to keep your roof in its best possible shape so it can last as long as possible. If you don't feel comfortable performing maintenance yourself, don't hesitate to contact one of our trained, professional roofers.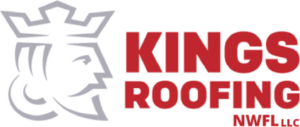 Kings Roofing is a leading Destin, FL roofing company specializing in roof installations, replacements, repairs, and metal roofs. We service both residential and commercial buildings in Destin, Panama City, Tallahassee, Pensacola, and numerous other neighboring communities.
You can contact us online today for a free roofing quote or give us a call at 850-215-0423 to speak with a specialist about your Destin roof.