Skip to Content
Popular Roofing Trends in Destin
We all want to keep up with the latest interior and exterior design trends for our home.  As a premier Destin roofing company, Kings Roofing is well aware of what is popular and what is not in today's roofing market.  This article will discuss some of the most trendy roofing choices in Florida and the benefits of each.
Metal Roofs
Destin roofing companies have been installing metal roofs for a long time, but they never seemed to be as popular as asphalt shingles.  Lately, especially in many parts of Florida, metal is making a significant comeback in the roofing market, and here are some of the reasons why.
Durability
Metal is known as possibly the strongest roofing material on the market.  It holds up well against heavy storms, wind, it is fire-resistant, and the material tends to last much longer than asphalt shingles.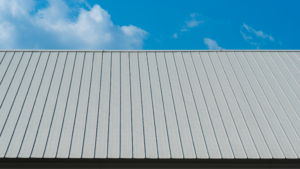 Temperature Control
The best roofing companies in Destin will recommend metal roofs to anyone trying to construct an energy-efficient home.  Metal is widely known as a very reflective material, and it will redirect the sun's UV rays much more efficiently than other roofing materials.  This keeps the roof cooler and results in less warm air entering the attic or the home, which eventually means less energy spent on air conditioning.
Appearance
Not only are metal roofs practical, but according to Destin metal roof contractors, they report that many homeowners find metal roofs to be very aesthetically pleasing.  Metal is more versatile than many people think as it fits well with various architectural styles and décor aesthetics.  According to Destin roofing companies, brown, bronze, copper, and blue are some of the most popular color choices.
Light Colors
For a long time, most of the best roofing companies in Destin only offered dark colors for asphalt shingles.  Today, many customers are becoming more interested in lighter-colored roofs for multiple reasons.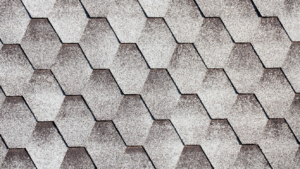 Unique Style
Homeowners that want to make a splash with their design seem to enjoy the impact that a light-colored roof can have on their home's appearance.  Light gray is a very design-friendly color that works well with nearly any exterior paint job.
Energy-Efficient
Light colors do not absorb as much heat as dark colors, so choosing a lighter color for your roof is one way to keep energy costs down.  The less heat trapped in the roof, the less likely it is for heat to come through the attic and into your living space.  So, one easy way to keep utility bills down is by choosing a lighter-colored roof.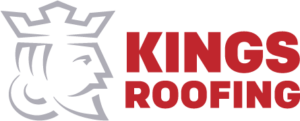 If you are looking for a Destin roofing company to repair or replace your current roof, reach out to our team at Kings Roofing.  We will provide you with a free quote for your next roofing project; just simply contact us online today.