Skip to Content
Picking the Right Shingle Colors: Tips from a Destin Roofing Company
As a longtime Destin roofing company, Kings Roofing knows how critical it is to pick the right roofing material for your home.  Whether you want a flat roof, a metal roof, or a roof with asphalt shingles, you want to make sure it is the correct type of roof for your home and its surroundings.
The same holds true for the color of your roof, particularly if you choose to go with asphalt shingles.  There are many different factors to consider when choosing the color of your shingles, and as one of the best roofing companies in Destin, Kings Roofing has a few of the top ways to determine the perfect color for your new roof.

Take Your Time Before Deciding
Once your roof is installed, it will likely be there for anywhere from 20 to 30 years, so make sure you are comfortable with your final decision.  Remember, nearly 40% of an average home's visual exterior is made of roofing materials.  So, Destin roofing companies suggest spending almost as much time on your roof's color and design as you would with the interior plans.
Consider your Surroundings and Climate
If you are part of a homeowner's association, you may be limited on some of your roofing options, so be sure to check with the proper personnel to see what the limitations are.  Most associations don't want you to stray too far away from what the neighborhood norms are for roofing, so it is always good to double-check.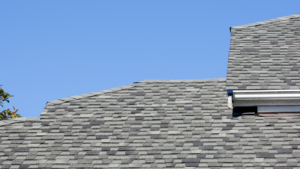 According to Destin roofing companies, climate should play a significant factor when choosing the color of your roof.  In Florida, you can save on utility costs and be more energy efficient by choosing softer and lighter colors that do not absorb as much heat.
Match Your Roof Color With Your Home's Exterior
Wood siding can be painted to different colors, but many other exterior materials are there to stay.  Make sure that when you meet with your Destin roofing company to make your final design choices, you select a color that meshes well with the exterior brick, stone, stucco, or siding that is currently on your home.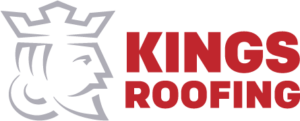 As one of the best roofing companies in Destin, Kings Roofing can help you with all your design needs for your new roof.  We know you have many choices when deciding on the best Destin roofing company for your home, so choose a dependable organization like Kings Roofing who has been serving the area's roofing needs for over 30 years.
To get started, contact us online to receive a free quote, and one of our team members will follow up with you soon.  We look forward to working with you.