Skip to Content
Pensacola, FL Roofing Companies on 3 Things That Cause Roof Leaks In The Winter
Pensacola, FL Roofing Companies on 3 Things That Cause Roof Leaks In The Winter – Pensacola, FL roofing companies understand that, typically, Florida doesn't get too cold in the winter. Homeowners don't usually have to worry about ice dams and heavy amounts of snowfall, but the weather lately has been more unpredictable than usual. It never hurts to be prepared for all possible outcomes.
At Kings Roofing, we are proud to be a trusted Pensacola roofing company and always ensure that our customers' needs come first. We specialize in roof repairs, replacements, installations, and providing metal roofs. Our team of expert contractors has the knowledge and expertise to provide your home with a beautiful new roof or repair your old roof to leave it looking as good as new.
Several things could cause your roof to leak in the winter, and it's best to be prepared. That's why we've compiled a list of the top 3 things that can cause roof leaks this winter.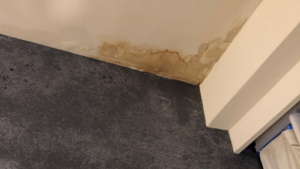 1. Clogged Gutter System
According to the best roofing company in Pensacola, FL, clogged gutters commonly cause roof leaks. Branches, leaves, and other debris can gather and settle in your home's gutter system, making it impossible for water to drain away from your home correctly.
Because of this, water will settle in your gutters and eventually rise to roof level. Pensacola, FL roofing companies believe that with nowhere else to go, the water will seep into your roof, which will eventually cause leaks. It's important to make sure that you are regularly cleaning your gutters to prevent debris and moisture build-up.
2. Attic Condensation
The best roofer in Pensacola, FL, believes that excess attic condensation can cause your roof to leak. This is common during the colder months because warm air rises from your heating equipment into your attic. That air cools in your attic without proper ventilation and forms condensation. According to Pensacola, FL roofing companies, This can create problems like water leaks, mold and mildew growth, wood rot, and poor air quality.
It's important to have a Pensacola, FL roofing company check if your attic is properly ventilated. This will help prevent any water leaks or bacterial growth that can harm you and your family.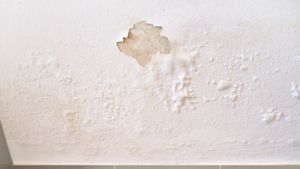 3. Existing Roof Damage
According to a leading roof repair company in Pensacola, FL, existing damage could be the main reason your roof leaks this winter. If you have any missing, damaged, or cracked shingles, your roof is more susceptible to damage and more likely to leak. Hail, heavy winds, hard rain, UV exposure, and fallen debris can cause roof damage.
It's important to have your roof checked for damage after a strong storm, no matter what time of year it occurs. Don't wait too long before asking a professional for help, or you could find yourself with more damage than you thought.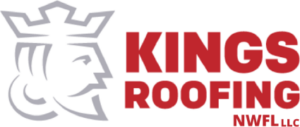 Hire a Leader of Pensacola, FL Roofing Companies
At Kings Roofing, we pride ourselves on our knowledgeable roofing contractors' professional, friendly services, and we strive to be a leading Pensacola roofing company. We specialize in roof repairs, installations, commercial, and metal roofs in the Pensacola, Panama City, Destin, Port Charlotte, and Tallahassee areas, as well as other surrounding neighborhoods.
You can contact us online today for a free roofing quote or give us a call at 850-439-5700 to speak with a specialist about your Pensacola roof.