Skip to Content
Lesser-Known Items Commonly Used by a Pensacola Roofing Company
We all know about shingles, tile, and metal panels when it comes to constructing a roof. However, there are other common materials that a Pensacola roofing company will require to get any new roof installed correctly. Let's look at eight of the most common roofing supplies that the average person may not know much about when it comes to a new roof. They are:
Roof Flashings
Roof Decking
Ice and Water Shields
Ridge Capping
Underlayment
Pipe Boots
Roof Vents
Drip Edges
Roof Flashings
Whenever shingles touch something besides another shingle, like a chimney or a wall, Pensacola roofing companies will install roof flashing as a barrier between the two items. Roof flashings help cover the gap between a shingle and wall or chimney so that moisture cannot get inside.
Roof Decking
The boards that make up the roof's frame are called roof decking. A quality roofing company in Pensacola will ensure that the roof decking is in good standing when they install new roofing materials, but if they find the decking to be rotted or compromised, it must be replaced.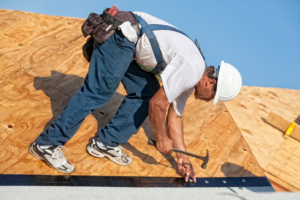 Ice and Water Shields
To keep water flowing in the correct direction, you need ice and water shields. These are the waterproof membranes of a roof that are installed around the roof penetrations and valleys.
Ridge Capping
At the peak of the roof where two slopes come together, this is known as a ridge cap. These are pre-bent so that they can form to the ridges on your roof. During a roof replacement, the ridge capping must be replaced by a Pensacola roofing company to ensure that the roof was installed correctly.
Underlayment
The felt material that is installed underneath the main roofing materials but on top of the roof decking is called the underlayment. The role of underlayment is to be the roof's last night of defense before the roof decking. Pensacola roofing companies recommend a high-quality underlayment to help prevent potential leaks and other issues.
Pipe Boots
To prevent water from dripping down your vent pipes, your roofing company in Pensacola will install pipe boots. These are made of synthetic rubber material, and they go around any items that penetrate the roof.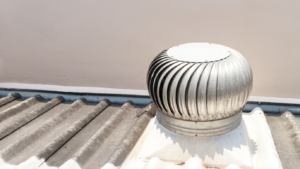 Roof Vents
Vents on the roof are designed to help regulate the temperature in the attic and help lengthen your roof's lifespan. We all know how hot an attic can be in the summer, and without vents, the temperature could soar even higher. So, it is crucial to have quality roof vents to keep interior temperatures as comfortable as possible.
Drip Edges
Metal flashings are installed towards the end of the roof to help with water flow control. These are known as drip edges. These are required for all roofs, and an inspection could fail if these are not replaced correctly.
As one of the premier roofing companies in Pensacola, Kings Roofing has been installing and repairing roofs along the Emerald Coast for over 30 years. Whether it's Destin, Panama City, Tallahassee, or one of the numerous other nearby communities, our team is here to help with all your roofing needs.
Give us a call today at (850) 439-5700, or contact us online for a free estimate.