Skip to Content
Insurance Claim Advice from Tallahassee Roofing Companies After a Hurricane
Hurricane season is upon us in the Sunshine State, and Tallahassee roofing companies are making sure they have plenty of supplies and workers available in case a storm makes landfall nearby. Hurricanes are responsible for some of the most costly and devastating natural disasters in US history. So, if a hurricane were to impact your property and cause severe damage, make sure you are prepared to take action once the storm passes.
As one of the leading roofing companies in Tallahassee, Kings Roofing has some important advice on filing insurance claims after a hurricane. After a potentially life-changing event like a hurricane, it can be overwhelming to know where to start and what to do. By following these steps, it can help you get back on track as soon as possible.
Contact Your Insurance Company
Your home, additional structures, and vehicles may all have suffered damage during a hurricane, so make sure you notify your insurance company or insurance companies that handle all of these items. You may have all your coverages bundled with one insurance company, or you may use multiple carriers for your coverages. Just make sure each company is notified immediately and made aware of the damages you have suffered.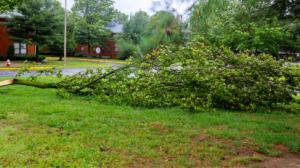 Request Emergency Repairs if Needed
If you have taken on substantial damage like downed power lines, flooding, or severe roofing damage, let your insurance company know so they can request emergency repairs. In extreme circumstances, your claim may be escalated so that an electrician, repairman, or roof repair company in Tallahassee can come to make the necessary repairs. If any repairs are made, make sure you keep copies of your receipts or request electronic copies via e-mail.
Take Photos and Document the Damage
Using your cell phone, digital camera, or video camera, make sure you take detailed pictures and videos of all the damaged your property sustained. Make sure you take down any additional notes that could help support your claim in the future. It is best to take lots of photos and videos, even if you think it might be more than you need for your claim. These will all come in handy when you meet with the insurance company, inspectors, electricians, and your roof repair company in Tallahassee, FL.
Meet With the Adjuster
Your insurance company will have you meet with an adjuster after they have a chance to assess the storm damage on your property. Your photos and videos of the damage could come in handy during your meeting, so make sure you have that ready for the adjuster to review.
Get Estimates for Repairs
Adjusters will likely have recommendations on who to contact for your repairs, but be sure to do your own research to make sure you are getting fair prices. You will likely need to contact different home repair services, auto mechanics, and Tallahassee roofing companies so you can get a wide range of quotes to compare.
Be Prepared to Wait
Industries that specialize in repairs after hurricanes will be booked solid for an extended period, that includes electric companies, home improvement companies, and roofing companies in Tallahassee. Hurricanes can cause widespread damage, and it will take repair companies weeks, if not months, to get completely caught up with all their service requests. You should soon be receiving a settlement check from your insurance company or companies, which you can use for repair services once they are complete.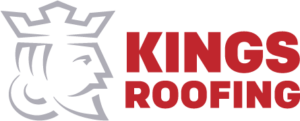 If you are in need of roof repair services after a hurricane, or any type of severe storm, contact Kings Roofing today at (850) 215-0423. You can also connect with us online and request a free estimate here.