Skip to Content
How To Select Trim for Your Pensacola Metal Roof
Selecting trim for your metal roof is an important part of the roofing process. You want to make sure you pick one that you like and will match your home. At Kings Roofing, a trusted Pensacola metal roof contractor, we understand that you want your metal roof to look fantastic. So, we're here to help.
Before choosing trim for your Pensacola metal roof, it's best to understand what it's made out of and how the type of trim can impact your roof.
Common Types of Metal Roofing Trim
There are different types of metal roofing trims a metal roof contractor in Pensacola can install onto your home. Each one can impact your roof in different ways. Below are the most common types of metal roofing trims and what they are used for.
Valley Trim- This type of trim is used when two roofs are joined together. It helps snow and rain drain off of your roof.
Endwall/Sidewall Flashing- these are used for chimneys, dormers, etc.
Transition Flashing- This type of trim is used for roofs with two different pitches.
Eave Trim- Eave trim is applied to the spot where the Fascia board is installed.
Gable Trim- This trim is used to end panels on your roof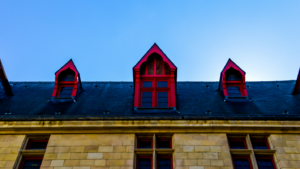 Things to Consider About Metal Roofing Trims
For the best performance, a roof repair company in Pensacola, FL might suggest buying trim made from the same manufacturer of your roof. This ensures uniformity and will extend the lifespan of your roof. Also, buying from the same manufacturer ensures that the paint systems match.
Consider adding additional protection to your roof and trims. Pensacola roofing professionals suggest adding steel panels with a "class 4 hail rating" and a "class A fire rating."
Factors to Consider When Choosing Your Trim
Every roof is different. There are many factors to consider when choosing a trim for your metal roof. As one of the leading roofing companies in Pensacola, FL, we suggest considering your:
Roof Style
Gutters
Roof Overhangs
Ridge Caps
Roofing Composite
With these aspects in mind, ask yourself questions. Do I want a rustic or modern look? Will this trim have gutters? How will it affect my roof overhangs? These are all essential factors in deciding what trim to use for your Pensacola metal roofing trim.
If you are struggling to pick a trim for your metal roof, contact a Pensacola, FL metal roof contractor for help.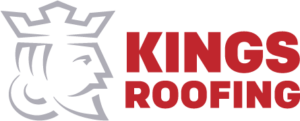 If you are looking to work with a leading roof repair company in Pensacola, FL, contact Kings Roofing. We specialize in roof repairs, installations, and metal roofing services. We provide high-quality service for residential and commercial structures in Pensacola, Destin, Tallahassee, Panama City, and other neighboring communities.
Contact us online to get started today by requesting a free quote. Or give us a call at 850-439-5700 to speak with a roofing professional. We look forward to assisting you with all your roofing needs.