Skip to Content
How to Provide Safe Access to Your Destin Commercial Roof
Providing safe access to your Destin commercial roof is imperative to ensure it's performing at its best. Without safe access, a Destin, FL roofing company can't conduct an inspection or perform maintenance. If you don't plan for proper access to your roof, you will run into safety and logistical problems. To avoid these issues, you should plan to invest in a total rooftop access system. This system includes platforms, crossovers, and stairs.
At Kings Roofing, a leading Destin roofing company, we want your commercial roof to be safe for anyone who needs to access it. The best way to do this is to develop an in-depth plan before the construction of your commercial roof begins. Ensure that your roofing system creates a safe, ideal roof that protects anybody who needs to access it.
What Equipment is Important to Provide with Roof Access?
A commercial roof is an ideal place for a roof repair company in Destin, FL, to put noisy, unsightly equipment you need for your roof. However, if this equipment isn't correctly placed, it can be hard to access when it needs to be repaired or replaced. The following equipment should be placed somewhere it can be accessed:
Pipes
Electrical cables
HVAC systems
Air ducts
Elevator equipment
Anything that is needed to keep your business dry, powered, heated, and mobile should have easy accessibility.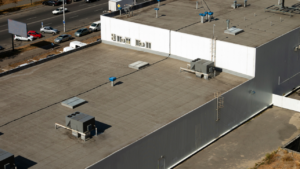 Your roof will need to be periodically accessed by many different people, like electricians, roof inspectors, HVAC technicians, and more. This make it critical to ensure your roof is safe and accessible. Roofing experts suggest reading over OSHA regulations to protect your roof and ensure that it is safe enough to access.
The following guidelines pertain to commercial roofs:
Any equipment on your roof should be six feet, or more, away from the edge of your roof.
Insist that anyone who accesses the roof wears safety gear.
Provide an elevated walkway with railings
Discourage workers from walking directly on the roof, provide walkways instead.
Destin, FL roofing companies, suggests following these regulations to ensure your roof is safe when it needs to be accessed.
Someone will need to access your commercial roof at one time or another, whether to perform maintenance, repair equipment, or replace something valuable. It's vital that your roof is safe and that the proper guidelines are followed to ensure workers' health and wellbeing.
You should plan a roofing system that places any equipment at least six feet away from the edge. It is also wise to offer walkways with railings for additional safety to avoid any issues.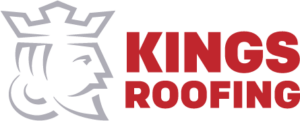 Kings Roofing is a leading Destin roofing company specializing in roof installations, replacements, and metal roofs. We service both residential and commercial buildings in Destin, Panama City, Tallahassee, Pensacola, and numerous other neighboring communities.
You can contact us online today for a free roofing quote, or give us a call at 850-215-0423 to speak with a specialist about your Destin roof.