Skip to Content
How to Lower the Risk of Fire Damage for Your Roof in Panama City
When you own a home in Panama City, there are countless things you should be prepared for to help keep your belongings and your family safe. One of the scariest moments you can have as a homeowner is if the house catches on fire. It could be due to faulty wiring, a lightning strike that hits the roof, an accident in the kitchen while cooking, or one of many other potential causes.
As a longtime and reliable roof repair company in Panama City, Kings Roofing knows that many housefires start on the home's exterior, most notably near the roof. To prevent this potentially catastrophic event from happening, there are things you can do as a homeowner to lower the risk of a house fire. This article will cover some of the most common ways that roofing companies in Panama City suggest you enhance your roof to keep your home family safe from a potential fire.
There are a wide variety of options to choose from when you need to repair or replace your home's roof. If you are going with shingles for your roof, you might want to strongly consider asphalt shingles with a fiberglass base. These are "Class A" rated when it comes to fire resistance and will significantly lower the risk of a house fire compared to wood shingles or other more flammable roofing materials.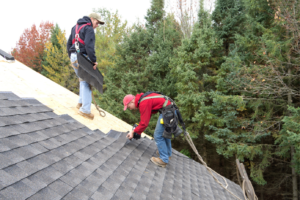 An added benefit of asphalt shingles is that they are one of the most affordable roofing materials in Panama City today. You can typically expect asphalt shingles to last around 20 years, but not in all cases. Kings Roofing recommends a yearly roof inspection to make sure your asphalt shingles are in good standing so that your home stays as safe as possible.
Even if your roof is made of Class A fire-resistant materials, there is still the risk of a fire starting if flammable objects gather on the roof or in the gutters. In Panama City and other Florida cities, items like leaves, twigs, and pine needles can accumulate on your roof over time. These items can all be flammable, especially if they are dry, so be sure to remove them regularly. Not to mention, built-up debris in your gutters can lead to drainage problems for your roof, and that can be another cause of roof damage.
Of course, shingles should be repaired or replaced to help prevent roof leaks, but there's another reason why roof repairs are so necessary. Damaged shingles leave more flammable parts of your home exposed, such as the lumber and baseboards that the roof sits on top of. So if you notice any type of damage to your roof, be sure to immediately contact your roof repair company in Panama City, FL.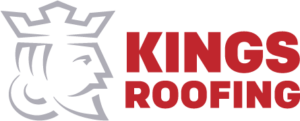 For roof repairs and installations in Panama City, Destin, Pensacola, Tallahassee, and many other towns in between, be sure to contact one of the premier roofing companies in Panama City, Kings Roofing. To get started, contact us online for a free quote, or call (850) 215-0423.