Skip to Content
How To Improve Your Destin Roof's Wind Resistance
Your roof endures a lot, rain, wind, sleet, hail, and sunshine. Over time, the elements can cause your roof to weaken, leaving your home exposed and more susceptible to damage. Technically, there isn't anything you can do to stop Mother Nature; however, there are ways to help protect your roof.
Many Destin, FL roofing companies suggest making your roof more resistant to wind. There are multiple ways you can do this, including:
By increasing your roof's wind resistance, you ultimately increase its lifespan, leaving your home protected.
Choose the Best Roofing Materials
A roof is only as good as its building materials. However, not all roofing materials are the same, and some perform better than others. Asphalt shingles can break or fall off during severe weather and harsh winds. Compare that to a metal roof that can withstand 160 mph winds, and the better choice seems clear.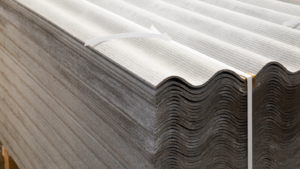 Many roofing companies in Destin suggest having a metal roof installed on your home. They are wind-resistant, more environmentally friendly, and can help homeowners save on their energy bills.
Hire a Destin Roofing Professional
Hiring a professional to install your roof is a great way to ensure it's properly secured to your home and will survive high winds. Having an inexperienced individual install your roof increases the likelihood of holes and gaps; it can also lead to your roof compromising the integrity of your home's structure.
To ensure that your roof is properly installed, it's best to hire an experienced roofer in Destin, FL, to complete the job. This reduces the likelihood of any major problems occurring years down the road.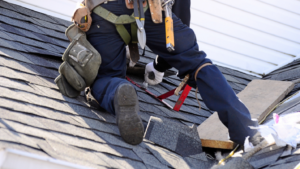 Increase Your Home's Attic Ventilation
A roof repair company in Destin like Kings Roofing knows just how important your attic's ventilation is to your roof. The more ventilated your attic is, the longer your roof lasts, and the less you have to worry about mold or other bacterial growth.
If your attic is not adequately ventilated, air pressure can build and weaken the structure of your home's roof. This can lead to a shorter lifespan for your roof and increase the likelihood of it sagging or caving in. It's important to regularly inspect your attic and ensure that the space is properly ventilated.
Making sure your roof is wind-resistant is a great way to protect your home and ensure your roof will last for years. This requires regular inspection of your attic and checking to verify that your roof has been properly installed. It's best to reach out to roofing professionals in Destin to make sure your roof is in good shape.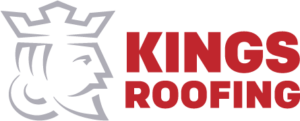 Kings Roofing is a leading roofing company in Destin, specializing in roof installations, replacements, and metal roofs. We service both residential and commercial buildings in Destin, Panama City, Tallahassee, Pensacola, and numerous other neighboring communities.
You can contact us online today for a free roofing quote or give us a call at 850-215-0423 to speak with a specialist about your Destin roof.