Skip to Content
How to Become a Skilled Roofer in Pensacola
The roofing business is one of those industries that is here to stay. There will always be new houses and other buildings that need to be built, and before they can be completed, they will need the expertise of a roofer in Pensacola to install the roof. Not to mention, existing structures will eventually require roof repairs or need a brand-new roof replacement once the current roof is no longer effective.
So, if you are looking for an industry that is always booming, especially in Florida, you might pursue a career working for a Pensacola roofing company. A roofer can be a great job for someone who is hands-on, likes putting things together, and enjoys working outdoors. It can be a very challenging job but also rewarding at the same time. This article will provide a little extra information on what it typically takes to become a successful roofer at a roof repair company in Pensacola.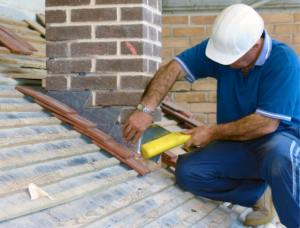 Be Prepared to Learn on the Job
Many Pensacola roofing companies do not require formal training, as they feel it is best for a roofer to learn through and on the job apprenticeship. Working closely with an experienced roofer in Pensacola will help you understand all the demands that go with being successful in this industry. During your apprenticeship, you can determine whether or not you can handle the physical demands of the roofing industry. Many roofing careers involve excellent strength, balance, and just being in sound physical condition overall.
Education
Every Pensacola roofing company is different on how much education they want their roofers to have before they start working on job sites. There are no specific licenses or certifications that are required to become a roofer in Pensacola, but many companies want their roofers to go through courses (online or in-person) at a local technical school. These courses can help improve a roofer's overall knowledge of the roofing industry, as well as additional training in construction, math, and blueprints.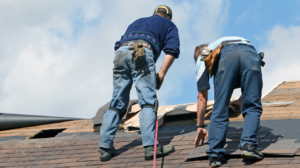 Fitness Requirements for a Roofer in Pensacola
For any job that requires physical labor, there is a level of fitness you must have in order to be successful. That is especially true in the roofing business. Roofers are constantly working at great heights, so it is an absolute necessity to have good balance at all times. Strength is also important for this role as roofers will be moving heavy tools and large bundles of shingles during each roofing job. A roofer must also be able to deal with all the different weather elements that are common in Florida. Roofing is a hot job, so you must be in great shape to ensure you can put in a full day's work for your Pensacola, FL roofing company, even during the hottest and most humid temperatures.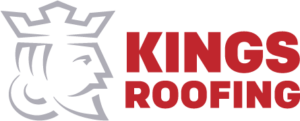 At Kings Roofing, we believe we have some of the best roofers in Pensacola on our staff, and they would love to assist you with your next roofing project. To get started, contact us online for a free estimate, or call us today at (850) 439-5700.