Skip to Content
How to Avoid a Leaky Roof in Florida
If you've ever experienced a leaky roof before, then you know it's not fun to deal with whatsoever. This is why having a sturdy and intact roof is crucial, especially here in Florida, where we have hurricane seasons. As one of the best roofing companies in Panama City here are some tips on how to avoid a leaky roof in Florida. If your roof is leaking and you can't find the source, it's time to call in a professional. A residential roofer will be able to locate the problem and recommend a fix. The actual repair will depend on many factors, including roof pitch and type of shingle.
Receive Annual Roof Inspections
Just because you have a few damaged shingles or a bit of a leak, don't assume that you need a whole new roof. If your roof has been properly installed and is less than 15 or 20 years old, you may be able to have them do a few repairs and your roof will last a little longer. When in doubt, contact a licensed roofing contractor to get a professional opinion.
The best thing any homeowner can do for their roof is to receive annual roof inspections by the best roofer in Panama City. Receiving regular inspections will allow you to catch any damage or potential damage early on to get fixed. While it's possible for you to inspect your roof yourself, a professional Panama City roofing company will be able to spot signs better than you could.
Don't Hold Off on Roof Repairs
As we just mentioned, having your roof inspected regularly is essential to catching damage early on and getting it repaired immediately. By not getting an annual roof inspection, you run the risk of unseen damage on your roof growing into a bigger problem. Whenever you see damage on your roof, whether it's small or large, do not hold off on getting it repaired. Call a roof repair company in Panama City right away!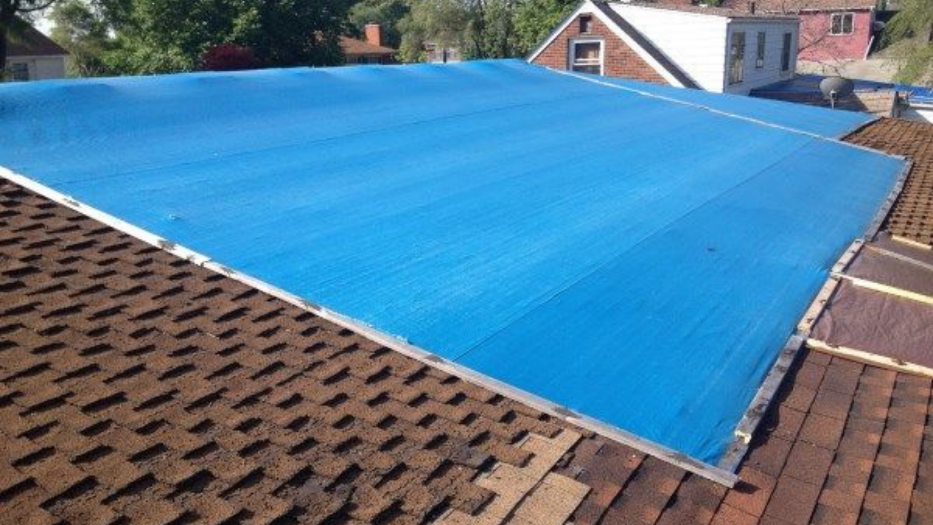 Choose the Right Roof Material
Roofing material plays a significant role when trying to avoid a leaky roof in Florida. What do we mean by this? Because Florida experiences hurricanes and storms, Panama City roofing companies highly recommend a metal roof if possible. We proudly install GAF roofing materials for shingle roofs. No matter the material you choose, ask us about our transferable warranty.
Maintain Gutters and Downspouts
Clogged gutters and downspouts are often the main contributors when it comes to leaky roofs. When gutters become congested with debris, it will overflow and affected the fascia and soffit. This is why cleaning your gutters when you see that they're full and dirty is extremely important.
Contact Kings Roofing
Now that you know how to prevent a leaky roof contact Kings Roofing – the best roofer in Panama City – today for a comprehensive inspection. We will let you know of any damage your roof is experiencing and whether you need to repair or replace your roof. No leak is too small for us to notice, and no wind damage is too insignificant for our roofing professionals to fix. For roofing services from a residential and commercial roofer in Panama City, Pensacola, Destin, or Port Charlotte, contact us today!