Skip to Content
How the Florida Humidity Impacts Your Roof
Florida residents are very familiar with the different elements that can impact your roof.  Whether it is the heavy rainfalls that we see during the summer, the high winds during a severe storm, or the UV rays of the hot Florida sun.  However, there is one other factor that many leading Pensacola roofing companies suggest you be aware of when it comes to your roof.  That factor is humidity. 
This article will discuss how some of the best roofing companies in Pensacola have seen humidity damage roofs and what steps you can take to prevent the same from happening to your roof. 
The Effect of Humidity on Roofs in Florida
Humidity is the amount of water vapor present in the atmosphere.  So whenever there is an abundance of moisture present (such as water vapor), there could be problems.  Excess moisture can cause wood materials in your roof to rot over time.   
When humidity gets trapped inside an attic or crawl space, the excessive condensation can cause plywood sheathing to weaken and separate.  As a leading roof repair company in Pensacola, Kings Roofing knows that excess humidity can also lead to mold in unventilated areas.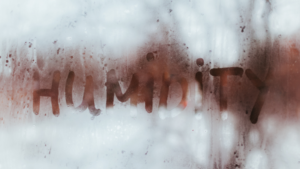 Preventing Humidity 
From
 Affecting Your Roof
According to the best roofing companies in Pensacola, the best way to reduce humidity is by improving your roof's ventilation.  If your roof lacks air circulation, moisture can build up very quickly, thus leading to potential damage to your roof's structure.  We suggest calling a leading roof repair company in Pensacola, such as Kings Roofing, to diagnose the ventilation problems and get them fixed immediately. 
Another way to prevent humidity from getting to your roof is by limiting humidity throughout your home.  Ensure your windows stay closed in the summer and are appropriately sealed so that outside humidity cannot enter.  Many Pensacola roofing companies recommend getting dehumidifiers installed in the most problematic areas of your home.    

Call Kings Roofing Today
!
If you think there are problems with humidity in your home and that your roof might be at the center of the issue, please contact us today.  With over three decades of service in Florida, Kings Roofing has proven to be a dependable, high-quality roof repair company in Pensacola, Destin, and Panama City. 
Whether it's repairing your current roof or installing a new roof, Kings Roofing is here to meet your roofing needs.  We look forward to doing business with you!