Skip to Content
How Destin Roofing Companies Suggest You Protect a Commercial Flat Roof
How Destin Roofing Companies Suggest You Protect a Commercial Flat Roof
No matter what type of structure you own, at some point, it will be exposed to various elements that can cause damage. Destin roofing companies know that the weather in Florida can be intense and can lead to problems with your commercial building's roof. Whether it's the intense summer heat, gusty winds, torrential winds, or hail, all of these elements pose risks to the integrity of your roof.
As a reliable Destin, FL roofing company, Kings Roofing wants you to be prepared for all of the elements that Mother Nature throws your way. That's why we have compiled a list of things you can do to be proactive when it comes to protecting your commercial building's roof. Some of the most effective ways to limit the chances of roof damage are:
Call a Roofer in Destin for an Inspection
Schedule Minor Roof Repairs with Your Destin Roofing Company
Check for Drainage Issues
Sealing Up Gaps and Crevices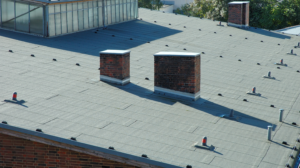 For any structure, you should schedule a roofing inspection to ensure that your roof is in good standing. Roofing inspectors are well experienced at finding issues that cannot be easily spotted by the average person. An inspector will provide suggestions on whether the roof should be repaired or if a complete roof replacement is a better option. Kings Roofing recommends a yearly inspection or after a potentially damaging storm.
If a roof inspection uncovers some minor problems, be sure to schedule repairs immediately to prevent more significant issues in the future. Commercial roofers know that nearly any roofing problem can lead to leaks, and the biggest issue with leaks is that they can cause water damage to the roof and all the contents inside your building. If leaks are spotted inside your building, make sure to move any valuable contents away from the damaged area.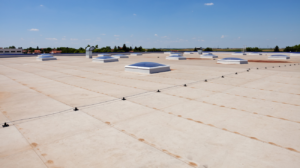 Check for Drainage Issues
According to Destin roofing companies, drainage for commercial flat roofs is a bit more challenging than with most residential buildings. A typical home or residential facility has a pitched roof, which allows rainwater to flow away from the structure very easily. Flat roofs do have a slight pitch, but water does not flow away quite as smoothly or as quickly as most residential pitched roofs.
Sealing Up Gaps and Crevices
Many commercial buildings have large air conditioning units on the roof, while residential buildings typically have their AC unit just outside the exterior walls. When AC units are on a commercial roof, they should have proper caulking and sealing around the perimeter to ensure that there are no openings that moisture can get into. Roofing companies in Destin know that if moisture gets into these crevices, it can cause roof leaks and other damage below the roof's surface.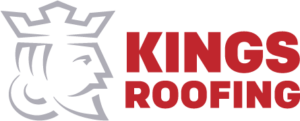 If your commercial building in Destin, Panama City, Tallahassee, or Pensacola could benefit from an inspection or roof repairs, contact Kings Roofing today for all your roofing needs. We have been a trusted Destin, FL roofing company for over three decades and will provide you with the utmost service and professionalism when it comes to your roofing project.
To get started, give us a call at (850) 215-0423 or contact us online today.