Skip to Content
How Asphalt Shingles are Made
It is estimated that nearly 80% of Americans choose asphalt shingles for their homes.  As a premier roofing company in Panama City, Kings Roofing knows that asphalt is a high-quality, cost-effective roofing material.   
Let's dive into the specifics of how asphalt shingles are made. 
The Early Years
For thousands of years, asphalt has been used as a building material.  In its early years, it was used as a mortar between bricks as well as a liner to waterproof canals.  During the late 1800s, asphalt was used for roll roofing which involves long-strips of felt that are coated with asphalt and crushed stone.  By the early 1900s, shingles were cut from the roll roofing strips, and that is where asphalt shingles first began. 
Perfecting the Design
Starting in the 1920s, asphalt shingles were available through catalogs, and in the 1950s the design was adjusted to more ideal shapes and sizes that are still used by many of the best roofing companies in Panama City today.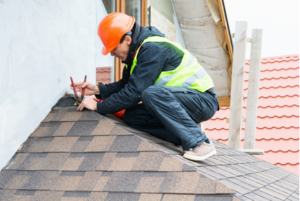 The Raw Materials of Asphalt
The asphalt shingles that many Panama City roofing companies use are made-up primarily of either fiberglass or felt.   
Fiberglass is made by chopping glass filaments which are later mixed with water to form a pulpy mixture.  The pulp is formed into sheets, the water is pulled away from the material, and a binder is applied.  The sheets are given time to cure, and are sliced to the proper dimensions so they can later be cut into shingles be used by a Panama City roofing company.   
Felt is made up of cellulose fibers from recycled wood and paper.  These materials will then go through a very similar process as asphalt shingles made of fiberglass.  The wood, paper, and water are made into a pulp, formed into sheets, left to dry, cut into strips, and later made into shingles for Panama City roofing companies. 
The Differences of Fiberglass and Felt
There are some subtle differences between asphalt made up of fiberglass and felt.  Fiberglass Is typically a lighter material with a higher fire resistance. Felt is slightly heavier which results in better performance in windy conditions.  Whether it's fiberglass-based or felt-based, both versions of asphalt shingles are solid options for any roofing company in Panama City.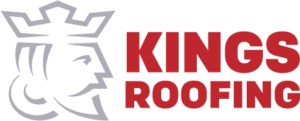 If you have any questions about asphalt roofing materials, contact Kings Roofing today.  Or, if you are thinking about getting away from shingles, we are also a leading installer of metal roofing in Panama City.  Our team is ready to serve all your roofing needs, so give us a call at (850) 215-0423.