Skip to Content
Five Things That Can Cause Damage to Your Home's Roof in Panama City, FL
It's essential to keep your roof in the best possible condition so you can ensure that your home is protected. Regular maintenance not only helps keep your roof in good shape but can also help you find any damage that may have occurred.
Environmental factors can increase the likelihood of roof damage, such as severe weather or extreme humidity. If you notice any roof damage to your home, call a roofing company in Panama City to fix any damage that can leave your home vulnerable and exposed.
So, what exactly can cause damage to your roof in Panama City? There are quite a few things, but here are five of the most common problems:
Your Gutters
Clogged gutters are often the cause of roof damage. Gutters are designed to drain rainwater away from your roof and home. They can fill with foliage and other debris, which prevents water from flowing through. The water then builds up and leaks into your roof, causing water damage and mold growth.
If your gutters are clogged, get professional help, call a Panama City roofing company to clean them.
Excess Moisture
Excess moisture is one of the leading causes of room damage to Panama City, FL homes. Two of the biggest causes of excess moisture are humid weather and lots of rainfall. Other factors, such as debris build-up and issues with your roof's flashings can cause moisture to build in your roof. Whenever excess water is present, it can lead to mold growth and potentially cause structural damage to your roof and home.
Cases of excess moisture may lead to needing the replacement of the entire roof if the issue is not addressed promptly. Call a Panama City, FL roofing company as soon as you notice moisture build-up. This helps limit structural damage to your home and health issues related to mold growth.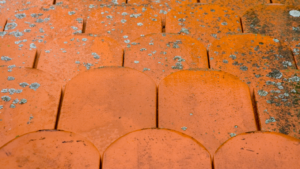 The Sun
Florida is one of the warmest states in America, which means your roof is constantly exposed to the sun's UV rays. This constant exposure can lead to damage to your Panama City roof, causing it to dry out and age quicker. The quicker your roof ages, the quicker you will have to replace it. Kings Roofing is one of the leading roofing companies in Panama City and can assist if you have any questions about replacing your roof.
Animals and Bugs
Birds, mice, raccoons, squirrels, and other animals can all cause damage to your roof. Bird nests can collect moisture that can sink into your roof, and animals running across your roof can cause it to wear down over time. In fact, bugs can also be the roof of several roof issues. Commonly, termites and ants cause the most damage to your home.
If your roof has been affected by damage caused by animals or insects, contact a roofer in Panama City, FL, for a quote for a roof replacement or repairs.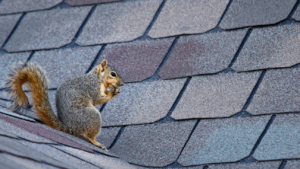 Hurricanes and Other Types of Severe Weather
Florida is known for its hurricane season, which can cause significant damage to your home. Hurricanes and other severe storms can present damaging winds, torrential rains, and large hail which can all cause damage to your home's roof. Damaging storms can create unprotected spots on your roof, leaving them vulnerable to water and UV damage. Multiple severe weather events can also decrease the overall lifespan of your roof.
If you recently experienced roof damage due to severe weather, call a roofing company in Panama City immediately to get it repaired.

If your roof in Panama City has been damaged, call one of the most trusted Panama City roofing companies. At King's Roofing, we not only service Panama City, but Destin, Tallahassee, Pensacola, and other surrounding communities.
Contact us online to get started today!