Skip to Content
Finding and Repairing a Leak in Your Panama City Roof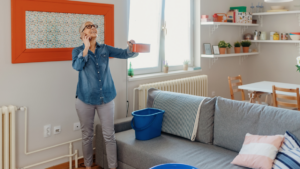 A trusted roofing company in Panama City understands how frustrating it can be when your roof starts leaking. Not being able to locate the leak can make your frustration build even more. This can cause more damage to your home's roof. The good news is that most people can fix a roof leak themselves, even if they don't have any prior roofing experience. However, if you are unsure how to do this best or don't feel comfortable doing it, it's always best to contact a Panama City roofer to complete the job safely.
At Kings Roofing, we pride ourselves on training experienced and knowledgeable roofers in Panama City, FL, capable of performing standard and complex roof repairs. However, we understand that homeowners want to save money whenever possible, and theoretically, you can patch small leaks yourself. That's why we've compiled some tips on locating and repairing a leak in your Panama City home's roof.
How to Find a Leak in Your Roof
According to a trusted roof repair company in Panama City, he best place to start looking for a leak is to look on top of your roof, preferably from an uphill position, to see if you can spot any holes or cracks in the shingles. It's rare for a leak to develop on shingles that haven't been impacted; that's why it's crucial to perform a quick evaluation of your roof.
If you are having trouble finding the leak, it's best to hire a trusted Panama City roofing company to access the roof and locate it for you. A trick they use to locate a leak is to bring water onto your roof and pour it to try and locate the damage.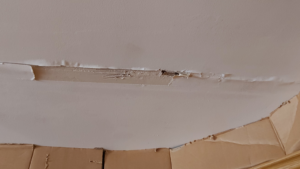 Solutions for Small Leaks
Repairing a small leak will be different than repairing a significant one. Smaller leaks can be difficult to detect, and you may only notice them through a water stain on your ceiling. These leaks are caused by moisture seeping into your home's roof, often through a missed nail hole or storm damage. Smaller roof leaks will probably only require being filled with caulk, which should solve the leaking problem.
Solutions for Larger Leaks
According to a trusted roofing company in Panama City Florida, more significant leaks are typically caused by storm damage and require more work to have repaired. Sometimes, you have to repair other parts of your home to repair a more significant leak. Check your walls, dormers, and chimney for any signs of damage. The sooner you repair the leaks, the less water damages your roof will sustain.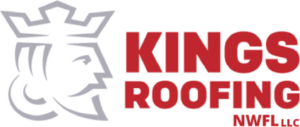 At Kings Roofing, we pride ourselves on the professional, friendly service offered by some of the best roofers in Panama City, FL. We specialize in roof repairs, installations, commercial, and metal roofs in the Panama City, Destin, Tallahassee, and Pensacola areas, as well as other neighboring communities.
You can contact us online today for a free quote or give us a call at 850-215-0423 to speak with a roofing specialist about your Panama City roof.