Skip to Content
Extending Your Roof's Lifespan; Tips from a Destin Roofing Company
It does not take a Destin roofing company to know that your roof is one of the most critical components of your home.  A new roof is a pretty significant investment for most people, and with any large investment, you want to take good care of it over time. 
As one of the best roofing companies in Destin, Kings Roofing has some advice on what homeowners can do to maximize the life of their roof.  This article will help you understand how essential it is to check on your roof regularly and how a little extra attention to detail can save you from some costly issues in the future.
A few things you can do are: 
Schedule Periodic Inspections

 

Ensure Proper Ventilation

 

Eliminate Moss or Mold

 

Keep Roof Clean

 
Schedule Periodic Inspections
One of the best ways to ensure that your roof is structurally is to schedule a roof inspection from a roof repair company in Destin.  A home inspector can quickly diagnose roofing problems and recommend what repairs to have done.  Discovering problems early can help prevent your roof from more severe damage in the future and potentially save you lots of money. 
We recommended scheduling a roofing inspection from a Destin roofing company every two to three years or immediately after a weather event that may have damaged the roof.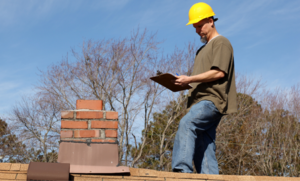 Ensure Proper Ventilation
 and Insulation
If a home is not ventilated correctly, it can negatively impact your roof, especially during a muggy Florida summer.  Hot air rises within a home and makes its way to the attic.  Once in the attic, if there is no ventilation, the hot air has nowhere to go.  This trapped air can cause your roof's shingles to break down more quickly.   
When you schedule an inspection with Kings Roofing, a premier Destin roofing company, one of our experienced roofing experts will ensure that your roof has adequate ventilation to avoid any significant problems.  
Eliminate Moss and Mold
Mold tends to grow on roofs, especially in moist, humid climates like Florida.  You should monitor areas of your roof that are in a shady area, as that is where moss and mold are most likely to grow.  Many Destin roofing companies recommend using a solution of bleach and water to kill moss and mold growth. 
Keep Roof Clean
A sloped roof typically will not acquire dirt and debris.  However, gutters without guards have the tendency to acquire these objects, which could eventually cause clogs.  Gutter overflow can damage the connecting boards, trim, or fascia.  The best roofing companies in Destin recommend regularly cleaning gutters to help prevent any potential problems.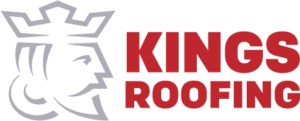 If your home is due for an inspection or if you need a roof repair company in Destin, contact Kings Roofing today.  You can contact us online, and a team member will reach out to you as soon as possible.  We look forward to assisting you!