Skip to Content
Does Insurance Still Cover Your Destin, FL Roof?
Roof installations and replacements look a little different now than it has in the past. In early April of 2021, the Florida Senate passed bill SB 76. This bill focuses on claims of roof damage and litigation against Florida insurance companies. In short, you need to ensure that your roof damage is repaired before your insurance company drops your policy.
This bill also puts special emphasis on clarifying options for roof coverage related to roof damage, repair, and replacement. It creates a specific time period for filing an insurance claim. This bill requires that the insured individual must provide notice to the insurance company before filing a lawsuit. This bill also changes the rewarding system of attorney fees in property insurance litigation.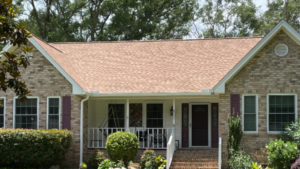 When it comes to roofing bill SB 76, it allows insurers only to offer homeowners' insurance policies that adjust roofing claims to actual cash value if the roof is over ten years old. This bill also lets property insurers offer homeowners the option of purchasing a specific value limit for coverage with Destin, FL roofing companies. It also makes for a shorter period to get your roof repaired. Essentially, make sure you get your roof repaired before your insurance company drops your claim.
This bill will cause more of the payment for a Destin roofing company to come from a homeowner rather than an insurance company. In the event of total roof loss caused by an incident covered in your insurance policy, the cash value of your roof determined by the reimbursement schedule doesn't apply, or if you run out of time.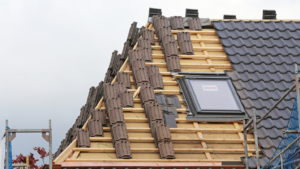 What If My Roof is Over Ten Years Old?
If your Destin, FL roof is over ten years old, you must schedule a repair, replacement, or installation based on the roof's annual age. The minimum reimbursement amounts based on your roof's age are:
70% for metal roofs
40% for wood shake and shingle
40% for concrete and clay tile
25% for other roof types
Why Was This Bill Passed?
Legislators supporting the SB 76 bill believe that it is needed to stop the increasing insurance rates. However, legislators who opposed the bill claim that the changes don't guarantee the decrease of homeowners' insurance rates. Some legislators also oppose the bill because it allows insurance companies to drop policies and drop them quickly.
SB 76 not only changes insurance requirements when working with a roof repair company in Destin, but it requires homeowners to have a detailed notice of their property insurance claims.
Before contacting Destin roofing companies, check to see how much the SB 76 bill will affect your roof installation or replacement, and plan accordingly. Be prepared to pay more than you have in the past, and ensure you have the proper paperwork needed to get the job completed.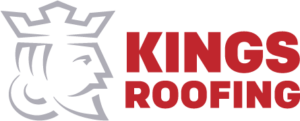 If you are looking for a trusted and reliable Destin, FL roofing company, contact Kings Roofing today. We specialize in roof repairs, installations, and metal roof services for both homes and businesses. Our team proudly services the Destin area, along with Panama City, Tallahassee, Pensacola, and numerous other neighboring communities.
Contact us online for a free quote today, or give us a call at 850-215-0423 to speak with a roofing specialist about your roof in Destin, FL.