Skip to Content
Does Adding a Metal Roof to Your Home Increase Its Value?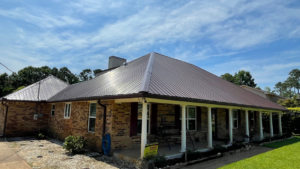 Pensacola roofing companies suggest having a metal roof installed on your home because it increases your home's curb appeal and value. A metal roof is a great way to give your home a more modern look while offering more protection than an asphalt shingle roof.
Metal roofs have increased in popularity in recent years; their lifespan is longer than the average shingled roof and can actually decrease energy bills. According to Kings Roofing, one of the top Pensacola, FL roofing companies, a metal roof is a good choice if you are looking for a roof replacement. We've compiled some information on what you need to know before investing in your new roof.
Metal Roofs Can Actually Save You More Money Than Asphalt Shingles
According to a Pensacola roofing company, investing in a metal roof can actually save you more money than a standard asphalt shingle roof. The average cost of a metal roof is between $5,000-$12,000, while asphalt shingles cost $5,000-$10,000.
While asphalt shingles may seem cheaper at first glance, investing in a metal roof could actually save you more money in the long run. This is because metal roofs can actually save you money on your energy bill. The overall cost also averages out because of the flashing, screws, and ridge caps that are needed for asphalt roofs.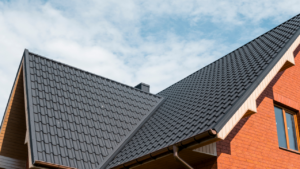 Metal Roofs Offer Many Benefits to Your Home
The best roofers in Pensacola, FL, understand that you want to invest in the best roof for your home. Metal roofs offer numerous benefits, they are fast and easy for contractors to install and last an average of fifty or more years. These roofs are also energy efficient and can be painted any color to match your home's aesthetics.
Metal roofs can also be installed over your old roof, saving you money. They also help protect against inclement weather like tornados, hail, and hurricanes.
Metal Roofs Can be Made from Numerous Types of Materials
Did you know that there are multiple types of materials your roof can be made from? Each roofing material offers its own unique benefits and costs. Common metals used to make roofs include:
Copper or Zinc: $700-$900 per square foot
Corrugated Steel Panels: $100-$200 per square foot
Steel or Aluminum Shingles: $250-$375 per square foot
Standing Seam: $400-$700 per square foot
Stone-Coated Steel: $200-$400 per square foot
It's important to talk to roofing companies in Pensacola before making a final decision on your metal roof. This ensures that you choose the material that works best for your home and still fits into your budget.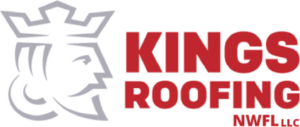 Kings Roofing is one of the best Pensacola, FL roofing companies, specializing in roof installations, replacements, and metal roofs. We service both residential and commercial buildings in Pensacola, Panama City, Tallahassee, Destin, and numerous other neighboring communities.
You can contact us online today for a free roofing quote or give us a call at 850-439-5700 to speak with a specialist about your Pensacola roof.